10 December 2017
Noble Krug
---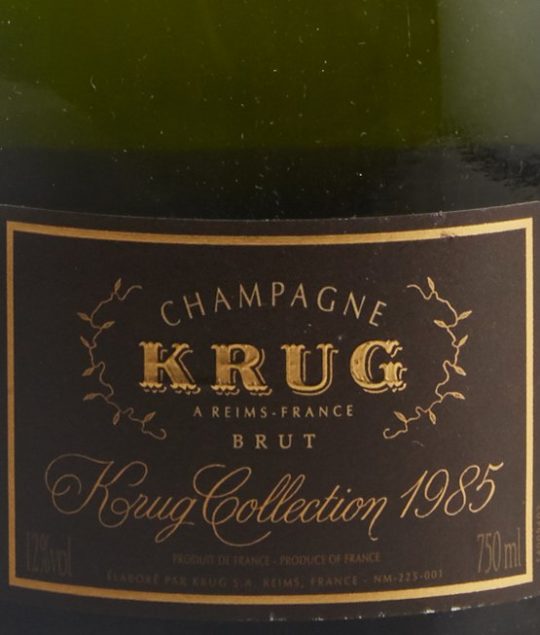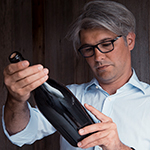 By Michael Ganne
Michael Ganne is originally from the Médoc region of Bordeaux and naturally chose to dedicate himself to the wine business. Yet his unswerving taste for novelty spans beyond the great Bordeaux wines…
Champagne is THE international symbol of celebration! Amongst the jewels of Champagne, Krug is without any doubt one of the most emblematic signature of the region.
Founded in 1743 by Johann-Joseph Krug, the Krug tradition has been passed down from father to son without interruption for six generations. Since 1843 the savoir-faire and the philosophy has been transmitted from one experienced member of the family to the next generation. Despite the joining together with LVMH group in January 1999, the heritage endures along with the quest for perfection, the Krug family still being actively involved and Olivier Krug guarantor of the family's legacy.
Krug owns 20 hectares of vines in Aÿ, Le Mesnil, and Trépail. They source the rest of their grapes from long-term contract growers. Aÿ supplies the Pinot Noir which goes into the non-vintage Rosé, and Le Mesnil produces the Chardonnay which makes up the Clos du Mesnil Blanc de Blancs vintage. Alone amongst the great champagne houses, Krug still ferments all its wines in oak and every Krug champagne is aged for upwards of six years, and in some cases much longer, so that they have the time needed to reach maturity. The Krug style is one of great complexity, richness and finesse, achieved through this fermentation in wood and a mastery of blending.
The house line-up consists of six exclusively prestige Cuvée champagnes, each sublime in its own way:  Krug Grande Cuvée, Krug Rosé, Krug Vintage, Krug Collection, Krug Clos du Mesnil and Krug Clos d'Ambonnay.
Yet in spite of the changes in ownership, Krug has continued to preserve its ideals and traditions of quality without interference or compromise. And this is probably one reason which explains why Krug is at the top of any serious Champagne collector's dream list. "Creating only prestige Champagnes since 1843" – this is Krug's promise and the resulting sought-after bottles well embodies the ultimate status for many champagne enthusiasts  all around the globe.
Thus Baghera/wines'  "Mr. Bordsky"  Wine o'clock is the perfect opportunity to succumb to the eternal pleasures of Champagne Krug. The auction offers a lovely selection of Krug Cuvées from Krug Collection 1985, to Krug Grande Cuvée (bottles or jeroboam) or Krug Brut Rosé

---

Wine o'clock "Mr. Bordsky"
Tuesday December 12th at 2pm on the dot
---