12 November 2017
Montrachet Marquis de Laguiche
---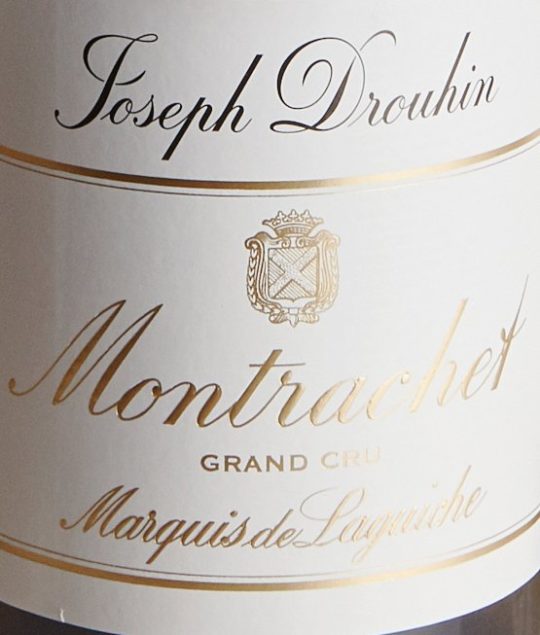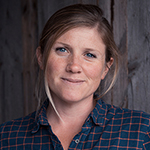 By Julie Carpentier
Julie Carpentier's past is deeply rooted to the Loire valley. She has shown a remarkable understanding of native varietals together with an overall taste for exceptional and unique products…
In the Côte de Beaune vineyards, the iconic Le Montrachet covers about 7,8 ha and is divided between Puligny-Montrachet and its southern neighbour Chassagne-Montrachet.
The Chassagne section follows an east-west orientation, while the wines on the Puligny side run from North to South. The Marquis de Laguiche Montrachet, a 2.06 hectares property,  is actually the largest parcel of Le Montrachet (30% of all the owners) entirely located on the Puligny side of the appellation. The Laguiche Montrachet parcel is in the Northern part, on the Puligny side bordering Puligny Caillerets:  a very mild slope and a great south-east exposure which has been in the hands of the Laguiche family since 1363, while the Drouhin family have had exclusive control over the former estate, from cultivation to distribution, since 1947.
Originally planted with Pinot Noir, the Laguiche Montrachet parcel is 100% planted with Chardonnay (10,000 vines/ha) and harvested traditionally by hand. On average, yields are kept rather low (around 48 hl/ha) in order to limit the production. After a traditional Burgundian white vinification (new wine goes directly into barrels after débourbage), the wine is aged for 15 to 18 months in French oak casks.
The Marquis de Laguiche Montrachet is a sophisticated wine of many layers. This pale gold wine, expresses a wide array of floral and delicate fruity notes (peach blossom, exotic fruit…) along with honey and grilled almond perfumes. On the palate, the structure is dominated by a harmonious roundness and the everlasting aftertaste is exceptionally long.
The jewel in the crown of the Drouhin portfolio, Marquis de Laguiche Montrachet is a fine, full-bodied and often unforgettable wine.

---

Wine o'clock "Hooked on Burgundy"

Le Montrachet Marquis de Laguiche, Joseph Drouhin from 2009 & 2010 vintages, in bottles and magnums, consult lot N°4 onwards.
---