28 February 2021
"La Romanée Memories" | Memories by Michael Ganne
---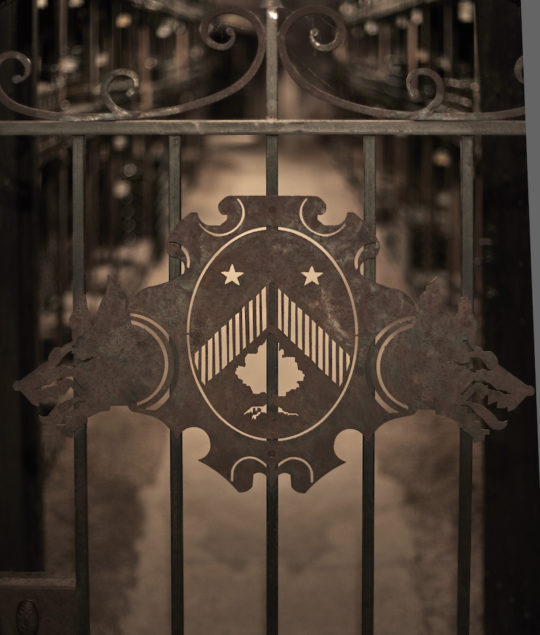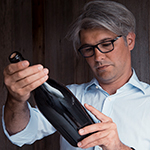 By Michael Ganne
Michael Ganne is originally from the Médoc region of Bordeaux and naturally chose to dedicate himself to the wine business. Yet his unswerving taste for novelty spans beyond the great Bordeaux wines…
"Ne néglige la voix d'aucun arbre, d'aucune eau. Entre où tu as envie et accorde-toi le soleil."
—
Peter Handke, Par les villages
Nestled in the heart of the Vosne-Romanée vineyard between Romanée-Conti, Richebourg and La Tâche, throughout recent memory La Romanée has been one of the brightest jewels in Burgundy's wine landscape. Its name alone evokes its mastery of space and time, rising to a place of distinction in a time-honoured craft that remains one of the most authentic on Earth. For decades, La Romanée's vintages have blossomed, all the while respecting the vineyard's background and the Grand Cru rank it has held since its creation.
As such, we are honoured to have been entrusted with the last 1,926 bottles of Maison Bouchard Père & Fils, dating from 1862 to 2005. There are 33 vintages that have never left this historic cellar. These bottles are more than just an extraordinary tribute to an exceptional plot of land. They represent almost 150 years of the history of La Romanée, the smallest of the "Appellation d'Origine Contrôlée".
This catalogue explores a slice of this history, taking us on a journey through time and memory meant to be transcribed, preserved and shared. The Maison Bouchard's impressive archives are our eyes into this part of Burgundy's wine tradition, which its majestic cellar holding the wines gives us a chance to experience first-hand. These magnificent bottles from 1862 carry particular emotional weight as a piece of wine history.
"The utmost guarantees for this unprecedented La Romanée Bouchard event"
In addition to the magic of its history, this auction brings together a variety of perfect conditions:
Provenance: all the bottles in this auction come from the historical underground vaulted cellar of Bouchard Père & Fils located in Beaune. These bottles have been kept undisturbed in the cellar until Baghera/wines team arranged their transport to the Geneva FreePorts in January 2021.
Preservation: the bottles in this auction have been exceptionally well preserved in the historical cellar of Bouchard Père & Fils. Needless to say, the best of wines are those that are never moved from the peace of their original cellar... The bottles, magnums and jeroboam in this auction have been ideally well preserved and kept undisturbed in Maison Bouchard' premises, except once every 30 years to undergo a concise and meticulous recorking process.
New corks: Maison Bouchard Père & Fils has a well- established approach and technique when it comes to recorking : after organoleptically checking every bottle put on sale, all the corks were changed at the estate in December 2020, thereby assuring the wine's perfect quality using long-lasting corks that future generations can benefit from (five vintages were recorked in the past 8 years: 1996, 1992, 1989, 1978 and 1977).
New wax capsules and labels: as the tradition in Burgundy, Bouchard Père & Fils kept the wines "sur pile" (without capsules and labels) in their cellar. Waxes and labels were therefore placed on all the bottles in December 2020, just before the wines were removed from the premises. The La Romanée labels on these bottles are Bouchard's historical label model especially customized for this unprecedented La Romanée event. All the waxes and labels on these bottles are new and in excellent condition, regardless of the wine's vintage.
Transport and Geneva Freeports: the wines were transported from Bouchard Père & Fils' cellars to the Geneva FreePorts in a specially chartered truck. The wines were escorted to our Geneva FreePorts' cellar, where they are currently stored in perfect temperature and hygrometric conditions.
Prooftag  and original wooden cases: giving the uniqueness of this collection, every bottle in this auction benefits from the ProoftagTM protection system enabling each buyer to identify and authenticate each wine that they acquire at the historic auction. All the bottles, magnums and jeroboam are offered in original wooden cases created exclusively for this auction.
A warm thanks to Gilles de Larouzière Henriot for sharing this beautiful part of La Romanée's memoirs with all Burgundy lovers far and wide, offering through this auction a final chapter to a beautiful and inspiring history. My warm thanks to the whole Maison Bouchard Père & Fils' team, particularly to Thomas Seiter, Antoine Granger and Céline Livera whose precious help was crucial in setting up this historic catalogue.
I shared so many wonderful feelings and memories throughout the course of this project. In that spirit, I raise my glass to La Romanée's legacy!
Warmest regards,
Michael
"La Romanée Memories"
1862 - 2005
The ultimate collection from the Bouchard Père & Fils historic cellars
—
April 18, 2021
---