20 November 2017
Clos de Tart
---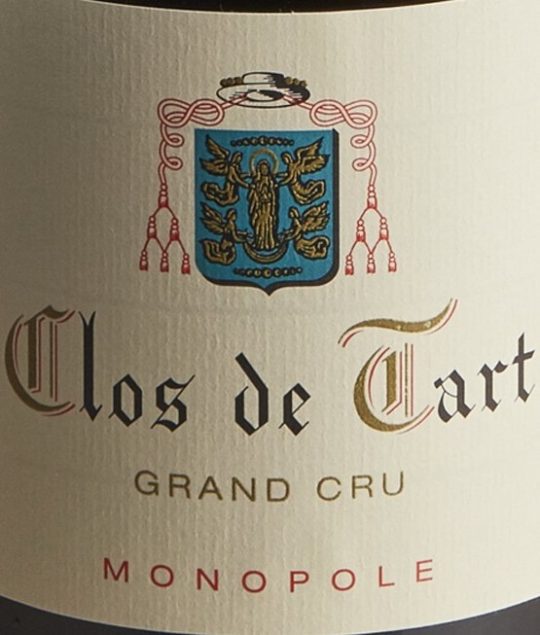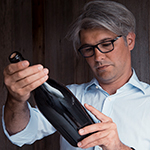 By Michael Ganne
Michael Ganne is originally from the Médoc region of Bordeaux and naturally chose to dedicate himself to the wine business. Yet his unswerving taste for novelty spans beyond the great Bordeaux wines…
A jewel from the Côte de Nuits…
—
It is generally accepted that Burgundy accounts for  five Grand Cru monopolies. Four in Vosne – La Romanée, La Romanée-Conti, La Grande Rue and La Tâche; and one in Morey-Saint-Denis – Clos de Tart.
The Clos de Tart was founded in 1141 by the Tart Abbey Bernardine sisters, a branch of the nearby Cistercian congregation and the vines located on the Morey-Saint-Denis terroir in the Côte de Nuits.
In 1791, the Clos de Tart was purchased by the Marey-Monge family, in 1932 the Mommessin family became the sole owners of this estate until it was recently acquired by Artemis group / François Pinault.
Clos de Tart is a monopoly and a Clos – the total area is 7.53 ha and there are two plots included in Clos de Tart today – cadastre n°60 – a 7.2548 ha large plot and a plot that originates from Bonnes Mares – cadastre n°64 – a 0.2780 ha plot in the southern end of Clos de Tart – inside the wall. This rectangular mid slope plot (300m long, 250m wide) is situated at an altitude varying from 269m to 302m. It benefits from a full east-south east exposure and is encircled with a 1.2km long stone wall, which explains the « Clos » denomination.
Although the exposure of the vineyard is rather homogeneous, its geology is rather complex: the clay limestone soil is composed of different types of limestone which define very precisely delimited micro-climates. Each of these six microclimate blocks is harvested separately as if they were different appellations.
Silky texture, elegance and refinement, these have always been the hallmark of Clos de Tart. Recent vintages exhibit a degree of flamboyance, more depth, and a more pronounced oakiness in the first years of its life. The wine has a fine, deep cherry-red colour, and exquisitely pure aromas of morello cherry and raspberry, sometimes with violets. After a decade in bottle, it enchants the taster with splendidly complex aromas of spice, liquorice and undergrowth, and with more time, mushrooms, leather…
If we do think that the amount of the transaction of Clos de Tart sounds exorbitant, it reminds the purchase of another domain from Morey-Saint-Denis, not far away: in 2014 LVMH acquired the Clos des Lambrays. This is not the first time that the battle between the two French tycoons moves to the ground of Fine Wines – they now both have their own jewel from the Côte de Nuits.
If we look at the price puchase by Artemis and their pricing policy in all the domains they own, it is difficult to imagine that the cellar door prices remain at their curent level (even if Clos de Tart prices increased significantly in recent years !!)
Good luck with your bids.
---