15 May 2017
Château de Beaucastel | Cuvée Hommage à Jacques Perrin
---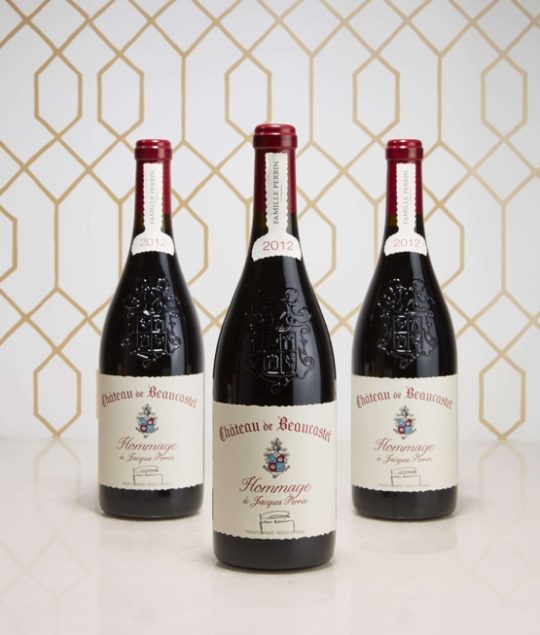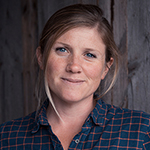 By Julie Carpentier
Julie Carpentier's past is deeply rooted to the Loire valley. She has shown a remarkable understanding of native varietals together with an overall taste for exceptional and unique products…
Château de Beaucastel takes its name from the Beaucastel family who lived in Courthézon (Vaucluse, Provence) in the middle of the 16th century where the winery was founded on the highly regarded terroirs of Châteauneuf-du-Pape.
Château de Beaucastel is now managed by 6 members of the Perrin family from the 5th (Jean-Pierre & Francois) and 6th (Marc, Pierre, Thomas & Matthieu) generations who jointly run an impressive wine portfolio on approximately 200 hectares of vine in the region.
Beaucastel was one of the very first domaines to practice organic viticulture in the region (no use of herbicides, insecticides or any other chemicals). From exclusively hand-picked grapes (from the 13 permitted grape varieties), the harvest is vinified "à chaud" , which involves rapidly heating the incoming grapes, which extracts color and aroma, killing harmful bacteria. Beaucastel's wines are matured in 500-litre oak casks and, after blending, are bottled with a light fining and without being filtered.
In blessed years such as 1989, 1990, 1995, 2000, 2004, 2005, 2010, 2012…, conditions were so favorable that the Perrin family decided to make a special cuvée in honor of their father. The Château de Beaucastel "Hommage à Jacques Perrin" from those years is a super-concentrated style of wine based essentially on 60% Mourvedre, 20% Grenache, Syrah, Counoise and Cinsault… Only a few thousands of this inky blue/purple colored wine is produced.  Those fortunate enough to have this full-bodied, massive and layered wine on the palate, with awesome purity and freshness, incredible aromatics of truffle, graphite, iron and black & blue fruits, will never forget it. Truly a "grand vin".
Our "Under the Vine" Wine o'clock offers the opportunity to acquire some recent vintages of this rare cuvée, so get ready : the auction will start at 2pm precisely on Tuesday 16th of May (Swiss time!). Be on time, it will go fast and us Swiss don't mess with time!
---
Wine o'clock  "Under the vine"
Tuesday 16th of May  at 2pm on the dot
---