17 January 2022
Wine o'clock | a great start to 2022
---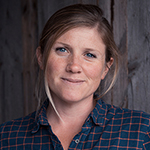 By Julie Carpentier
Julie Carpentier's past is deeply rooted to the Loire valley. She has shown a remarkable understanding of native varietals together with an overall taste for exceptional and unique products…
Wine o'clock, a proven success
—
Almost six years ago, Baghera/wines inaugurated its "wine o'clock" sales, born from the observation of dial sales traditionally practiced on flower markets in Holland.
More than fifty editions later, these monthly auctions which take place exclusively online, are a real success with amateurs and collectors of great wines. 
The main idea of these "wine o'clocks": auctioning great bottles in a condensed time-lapse (a minute or so) during which prices gradually subside. Internet users around the world have the opportunity to acquire exceptional wines in  a fun and fast way, at the right price and with a simple click. 
These fine wine monthly rendez-vous witness countless of price records, sale after sale and have become a major platform for selling carefully curated wine collections and acquiring great wines of irreproachable quality and provenance.
Enjoy some highlights from the "Eye of the Tiger" wine o'clock auction from January 11th, 2022...
Next wine o'clock sale in...
---