22 November 2021
Treasures from "The Provenance"
---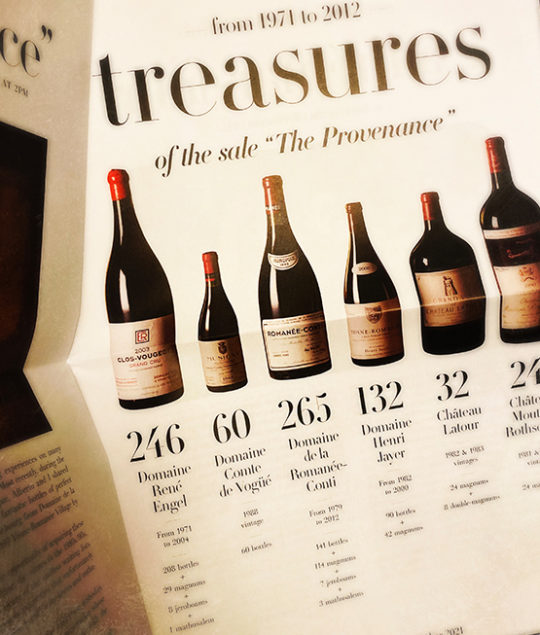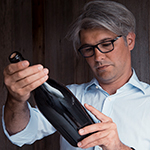 By Michael Ganne
Michael Ganne is originally from the Médoc region of Bordeaux and naturally chose to dedicate himself to the wine business. Yet his unswerving taste for novelty spans beyond the great Bordeaux wines…
"You can't drink them, Freddy.
They're far too valuable."
"I'd never sell them,
they mean too much to me."
Dirty Rotten Scoundrels (1988)
Provenance… A term that was rarely used 20 years ago and that has now become a must in any wine collector's or wine lover's conversation !
With every day that passes, and in all four corners of the globe, wine reminds us of conviviality, the pleasure of sharing, the rediscovery of an appellation, the understanding of a vintage, the spirit of an era, all the more so in a globalised world where the pleasure of wine cannot be enjoyed objectively without a bottle of good "provenance".
"There is no such thing as a great wine, but there are great bottles". This philosophy, which can be found among the greatest winemakers as well as the greatest collectors from America to Asia, may seem confusing to some and even frustrating to others… but it proves to be fascinating for many, as it explains the term "Provenance" most accurately. Two identical bottles will evolve differently according to their history, the journeys they have made and, above all, the conditions in which they have been kept throughout their lives. This is not just a thought, it's a fact !
The story of "The Provenance" collection shows deep respect for the work of winemakers whose wines have been blended and preserved with the greatest care since they left the estates. Passion is shared and passed on. It is in this spirit that Alberto Lee is offering part of his cellar and "The Provenance" auction is a chance for collectors to acquire some of the greatest wines of Burgundy and Bordeaux, with the guarantee of perfect conservation and traceability since they left their native region.
Enjoy !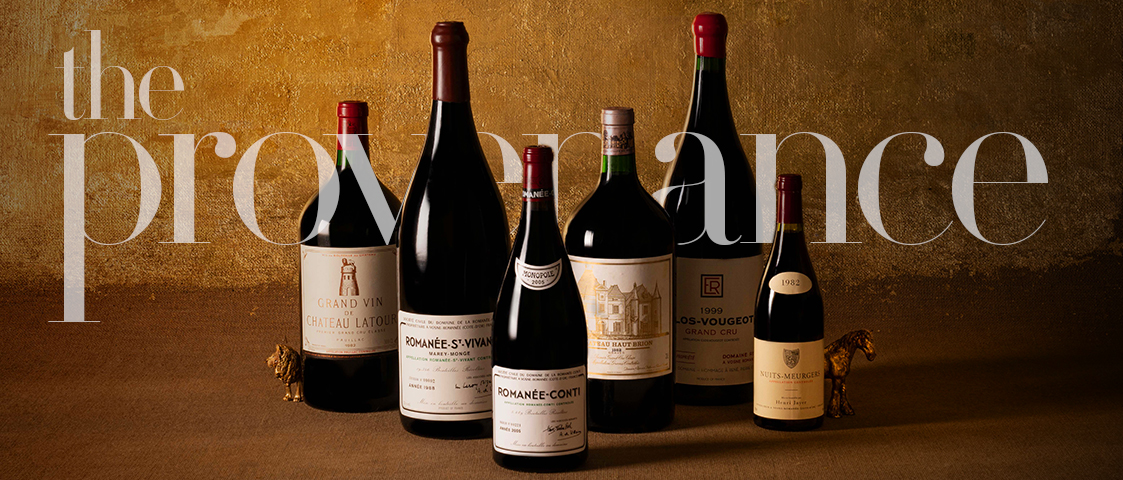 "The Provenance"

---
— Sunday December 5, 2021
— 2 pm at Beau-Rivage Hotel, Geneva
— public room auction
---