17 April 2018
The Heritage | Introduction to the Henri Jayer's auction catalogue
---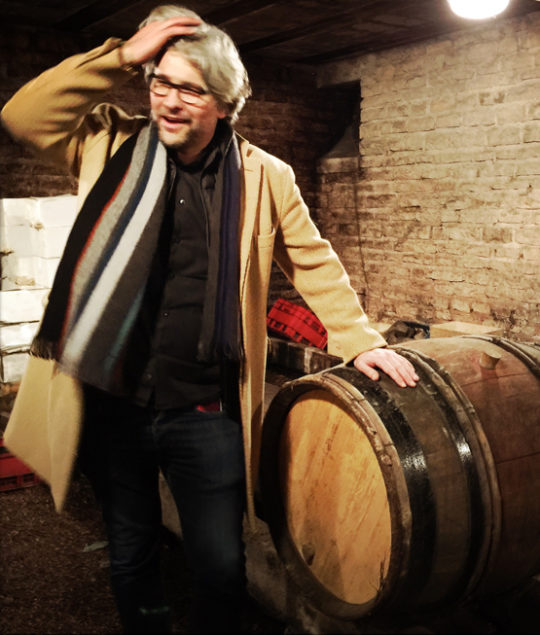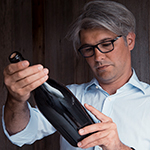 By Michael Ganne
Michael Ganne is originally from the Médoc region of Bordeaux and naturally chose to dedicate himself to the wine business. Yet his unswerving taste for novelty spans beyond the great Bordeaux wines…
855 bottles and 209 magnums! That's how many bottles there were in Domaine Henri Jayer's cellar. A handful of people knew of the treasures that were lying dormant at the Domaine, even though many bottles had been opened and shared these past few years. The anecdote about one last Richebourg 1959 opened by the family last Christmas shows how much Henri Jayer's descendants enjoy tasting their father and grandfather's wine.
Nevertheless, the decision was made, and the desire to offer these ultimate nectars to wine-lovers one last time was stronger than the temptation to keep them stored away in the cellar. Henri Jayer's name has become such a myth that it requires no explanation. These increasingly rare and sought-after bottles continue to bewitch our taste-buds, and the "lucky few" who have had the wonderful opportunity to sample them in recent times can confirm.

"It is actually happening… before our astounded eyes!"
|
The last bottles from Henri Jayer's cellar have become priceless treasures for lovers of the respected vigneron' s wines. This is the  last chance to obtain them directly from the Domaine, guaranteed to be perfectly preserved. Bringing this fabulous cellar to light is indeed dreamlike, and believe it or not, it is actually happening… before our astounded eyes, taking us back to our childhood days when we still could discover treasures. This is what we felt when organizing this auction and we invite you to share it together with us. The Baghera/wines team has worked hard to make this auction magical and exceptional. Moreover, you may be assured that we have taken special care of five specific concerns:
Provenance:  All the bottles in the auction come from the cellar of Domaine Henri Jayer. These bottles were kept and stored by Henri Jayer, listed in his cellar book and in his annual stock inventory for customs. Now that his estate has been settled, the wines belong to Henri Jayer's two daughters, whose wish is to sell these last few bottles at auction. The wines remained in the cellar, without ever being moved from the cellar, until Baghera/wines arranged their transport to the Geneva FreePort, last February 2018, under the supervision of a sworn bailiff.
Preservation:  The bottles in the auction are exceptionally well preserved as they have never been removed from the Domaine's cellar. As the Domaine's ageing cellar is indeed perfect for wine storage, the colour of the wines is resplendent, and the levels are generally sublime for bottles of their age. The bottles from the cellar that we were able to taste show that the wine is still young enough to be kept for an impressive length of time, for those who are patient enough… Choosing Geneva as the auction venue and as the storage location for these exceptional wines meant that they would not suffer from a long transport from Vosne-Romanée.
New Domaine capsules and labels:  As is the tradition in Burgundy, Henri Jayer kept his wines "sur pile", bottled and stacked in his cellar – without labels or capsules. Labels and capsules were therefore placed on all the bottles in the Domaine's vat-room by Emmanuel Rouget and Henri Jayer's daughters ahead of the auction, last February 2018, just before the wines were removed from the premises. All the capsules, vintage slips and front labels on the bottles are new and in excellent condition, regardless of the wine's vintage.
Prooftag™ and original wooden cases:  The uniqueness of this collection was an incentive to improve the wine traceability process. Every bottle in this auction benefits from the Prooftag™ protection system, used by many prominent Domaines, enabling each buyer to identify and authenticate each wine that they acquire at this historic auction. The bottles and magnums are offered in original wooden cases marked Domaine Henri Jayer, made exclusively for this auction.
Transport and Geneva FreePort:  The wines were transported from Henri Jayer's Vosne-Romanée cellar to the Geneva Free-Port in a specially chartered truck under a bailiff's supervision. The wines were escorted to Geneva FreePort's cellars, where they are currently being stored in perfect temperature and hygrometric conditions.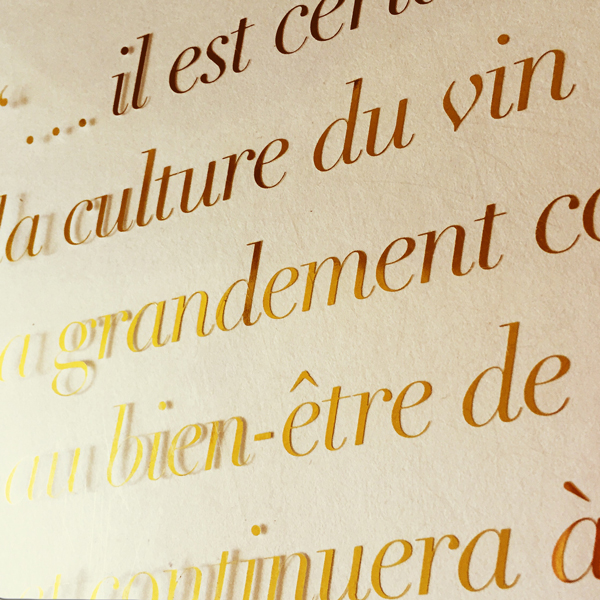 The story of these bottles would never have been this remarkable without Henri Jayer's lifelong dedication as an artisan winemaker, without his willpower and strength of character in the face of this challenging profession – working tirelessly to bequeath his work to the world. His poetry, his art is in every bottle. His passionate respect for nature and the vine, and his meticulous striving for excellency in the cellar, would not have been fully expressed without his wife Marcelle's precious contribution. Invariably by his side, in the vineyard as in the cellar, whilst also raising their two daughters, Marcelle created the "Kingdom" with Henri.
We especially wish to thank Lydie and Dominique, Henri Jayer's daughters, as well as their respective husbands, Jean-Claude and Patrick, for placing their trust in us, for sharing reminiscences and anecdotes with us, for disclosing so many precious files, and for the family moments spent together drinking their father's wines as well! They kindly gave us access to considerably treasurable documents, a few of which are reproduced in this catalogue. "Thankyou !" for these gems… You will also find, in this catalogue, several "special lots" from the cellar – treasure hunt! 
We cannot forget, or fail to thank, the heir to Henri Jayer's savoir-faire, Emmanuel Rouget, who learned and worked alongside his uncle from 1976 onwards. His passion and knowledge of wine is priceless and he continues to make brilliant wines from the Jayer family's vines, while in turn passing on the familial know-how to his children. In agreement with Henri Jayer's daughters, we make the following promise: the buyers from this auction will be invited to visit the Domaine where the "Master" created… and even, why not, for a tasting of your newly acquired wines in situ ? Although Henri Jayer's vibrant cellar is now at rest, empty, the spirit of the Domaine must live on thanks to you, lovers of the finer things in life, Burgundy enthusiasts, ardent defenders of excellence. Let's not forget how to open and drink these bottles!
---