29 May 2017
The 1990 vintage at the Domaine de la Romanée-Conti
---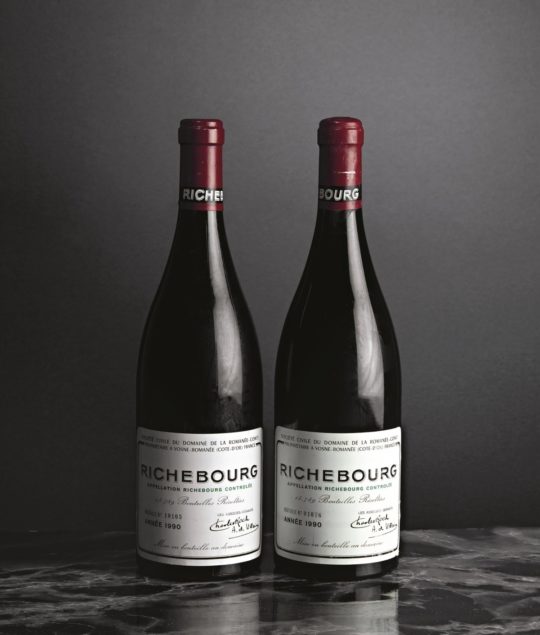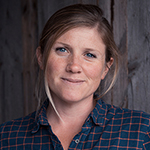 By Julie Carpentier
Julie Carpentier's past is deeply rooted to the Loire valley. She has shown a remarkable understanding of native varietals together with an overall taste for exceptional and unique products…
It is common knowledge that the 1990 crop in Burgundy was a remarkable success, climatically similar to 1989, ranking alongside the very best vintages of Pinot Noirs of the 1980-decade…
After an unusual warm winter and dry spring, rather cool weather in June led to later, drawn-out flowering. Nonetheless the grapes caught up in terms of maturation during the hot summer that followed, and some rain in September prevented drought stress. Picking was early and the grapes were generally small and healthy, and cold temperature in September allowed easy fermentation and moderate tannins extraction. 
ROMANÉE-CONTI
This striking parcel of La Romanée-Conti was blessed with an astonishing vintage: not only top vintage for quality but also a record one in terms of quantity. There were 7,446 bottles made from this incredible nectar! Deep purple colour, plum and cherry aromas, great balance and class: this Romanée-Conti 1990 is nothing but a masterpiece. A must-drink !
LA TACHE
A legendary wine!! The 1990 crop was here again very generous, allowing the 6,06 ha. of Grand Cru Monopole to produce 24,071 bottles of a monumental and rather extraordinary wine… Beautifully expressive bouquet, sauvage, ripe red fruits and floral spices. Immensely flavourful on the palate: a tremendous complexity developing underneath the energy and the tension that dresses up this already magnificent wine. Will need another 10 to 20 to evolve completely.
RICHEBOURG
There are 11 owners of Richebourg and Domaine de la Romanée-Conti is the largest owner in both Les Richebourg and Les Verroilles, with 3,51 ha. In 1990, the DRC produced 15,789 bottles from this "king of wine". On the palate, pronounced mint notes, a mineral feeling followed by a lovely youthful character of ripe strawberries with a lot of freshness and spice. A great length and a mouth feel with a certain viscosity. A vibrant, magnificent and pure bottle at its peak now.
ECHÉZEAUX
Echézeaux, along with its neighbour, the Grands-Echézeaux vineyard, was founded by the monks of Abbaye de Citeaux and was later on classified as Grands Crus AOCs in 1937. The Echézeaux climat has a rather complex soil of gravels, alluviums and marls that enables DRC to produce in average 12-16,000 bottles each year over 4,67 ha. In 1990, DRC Echézeaux turned out to be a pretty amazing wine (like other DRC grands crus): a rich, structured, deep-coloured wine, offering on the nose a rich floral and fragrant bouquet ending on an impressive finish. A must-have in your cellar !
GRANDS-ECHÉZEAUX
Lying in Flagey-Echézeaux, the Echézeaux vineyard derives its names from "chesaux", a word of Gallo-Roman origin meaning a group of houses, presumably referring to an ancient hamlet. The Grands-Echézeaux Jurassic vineyard has a fairly homogeneous clay-limestone soil producing flamboyant and ever-lasting Pinot Noirs. In the blessed 1990 vintage, the 3,53 ha. owned by the Domaine de la Romanée-Conti produced 10,972 bottles of a cherry-flavoured, silky tannins, balanced and elegant ripe 1990-vintage character wine, offering a lingering and intense finish. Still very young with a great future ahead !
---

Wine o'clock  "Immaculate DRC"
Tuesday 6th June at 2PM on the dot
---