3 January 2017
Richebourg
---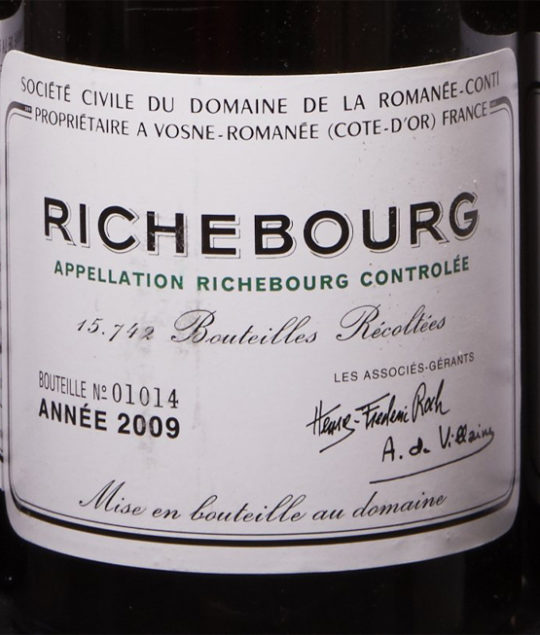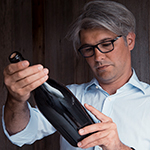 By Michael Ganne
Michael Ganne is originally from the Médoc region of Bordeaux and naturally chose to dedicate himself to the wine business. Yet his unswerving taste for novelty spans beyond the great Bordeaux wines…
Power and supreme elegance
—
Our Wine o'clock #8 "Rooster Year 2017" will give us the chance to have a closer look at the great wines from the Richebourg appellation. Domaine de la Romanée Conti and Domaine Leroy are the largest owners of Richebourg and available in this sale…
Richebourg is a Grand Cru vineyard located in the commune of Vosne-Romanée. The vines grow at altitudes of 250 to 310 metres and face east or, in some cases, slightly south of east. Richebourg includes two climats: Les Richebourg 5.05 ha (the original part) and Les Verroilles ou Richebourg 2.98 ha (since 1924) for a total of 8.03 ha.
There are 11 owners of Richebourg and Domaine de la Romanée-Conti is the largest owner in both Les Richebourg and Les Verroilles.
Domaine de la Romanée- Conti – 3.51 ha

Domaine Leroy – 0.78 ha

Gros Frère et Soeur – 0.69 ha

F. Gros – 0.60 ha

Anne Gros – 0.60 ha

Thibault Liger-Belair – 0.55 ha

Meo-Camuzet – 0.35 ha

Jean Grivot – 0.32 ha

Mongeard Mugneret – 0.31 ha

Hudelot-Noellat – 0.28 ha

Frantin – 0.07 ha
Domaine de la Romanée Conti
Domaine de la Romanée-Conti owns 3.51 ha of Richebourg in 8 plots from Richebourg and Les Verroilles. DRC have five plots of Les Richebourg next to Romanée-Conti and La Romanée (1.30 ha). Two more plots are located in the northern part of Les Richebourg (1.28 ha) and the last plot is in Les Verroilles sous Richebourg (0.93 ha). Most of these plots were acquired by Duvault-Blochet.
Domaine Leroy
Domaine Leroy own 0.78 ha of Richebourg located in three plots in the center of the vineyard – two plots (0.55 ha and 0.09 ha) are located next to Romanée Saint Vivant, and a second smaller plot (0.13 ha) is located below Les Petits Monts. All the plots are in the Richebourg section of the vineyard.
The Leroy plots were acquired in 1988 when Lalou Bize-Leroy bought the Charles Noellat estate. She immediately began biodynamic cultivation on all the vineyards.
The Henri Jayer era on Richebourg
Meo-Camuzet own 0.35 ha on Richebourg located next to the Cros Parantoux vineyard. The Jayer Richebourg was made from the Richebourg holdings of the current Domaine Meo-Camuzet over a period of more than 40 years. One plot (0.05 ha) is located just below the Cros Parantoux in the Richebourg climate. The second plot (0.30 ha) is located just north of Cros Parantoux in Les Verroilles climate. Henri Jayer did his last Richebourg vintage in 1987 then Domaine Meo-Camuzet took back the vineyard and produced the Richebourg themselves. From 1985, a part of the Richebourg production was sold under the Meo-Camuzet label, so Henri Jayer had a very tiny production for these vintages… 
Richebourg wines are usually extraordinary, combining power with supreme elegance… one of the most sensual and complex wines!! I will leave it to you to make your own opinion so good luck with your bids! 
"ROOSTER YEAR 2017" Wine o'clock 
Tuesday 17th January at 2pm
---