5 October 2022
"Pure burgundy" | highlights
---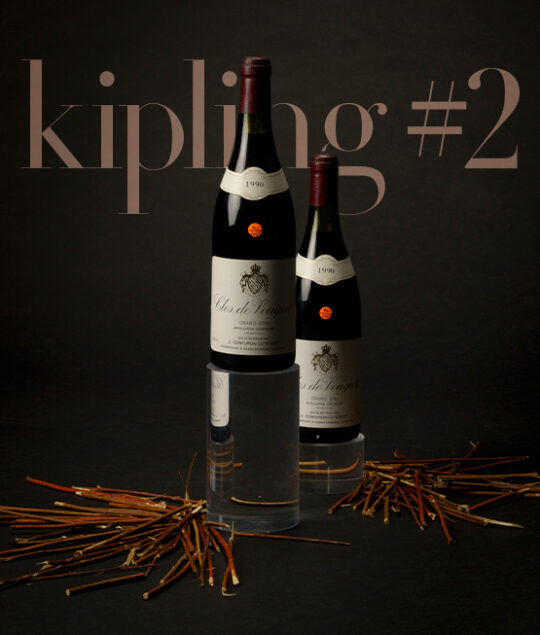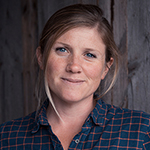 By Julie Carpentier
Julie Carpentier's past is deeply rooted to the Loire valley. She has shown a remarkable understanding of native varietals together with an overall taste for exceptional and unique products…
The singular Swiss cellar of wine collector Dr. Romain Doglia

"Wine is the most infallible of omens because it heralds joy, frank gaiety, happiness at last" 
Philippe Aubert de Gaspé (The Canadians of Old) 
Romain and I have known each other for a very long time. I can discreetly whisper the number, "19". Nineteen years during which we have been together at auctions, dinners, tastings organised in Geneva, Lausanne, Burgundy… a certain anthology evening at Romain's house comes to mind. It was in 2018 and we were just a happy few, sitting around a large table enjoying a horizontal of the 1978 vintage (for our 40th birthdays). Hermitage La Chapelle, Rayas, Mouline & Landonne, Monfortino Conterno, Brunello di Montalcino Soldera, Barolo Giacosa, Nuits-St- Georges "Boudots" Charles Noëllat… What a night! 
For Romain is a true enthusiast, a fine connoisseur, an outstanding taster with a genuine curiosity for wines. All wines! From Burgundy to Bordeaux, from Tuscany to California… Thanks to an early passion for great wines, his cellar abounds with treasures, such as I have rarely seen! So it is not without emotion (and gratitude) that the Baghera/wines team has spent the summer preparing the dispersal of part of this cellar, which will be offered to you in two phases this autumn in our rooms at 2 rue Adhémar-Fabri. 
Dear friends, we look forward to seeing you on Sunday 16 October for the Kipling #2 sale livestreamed on          bagherawines. com and then on Sunday 27 November for other treasures of the French, Italian and international vineyards, fresh from Romain's cellar for your pleasure. 
Julie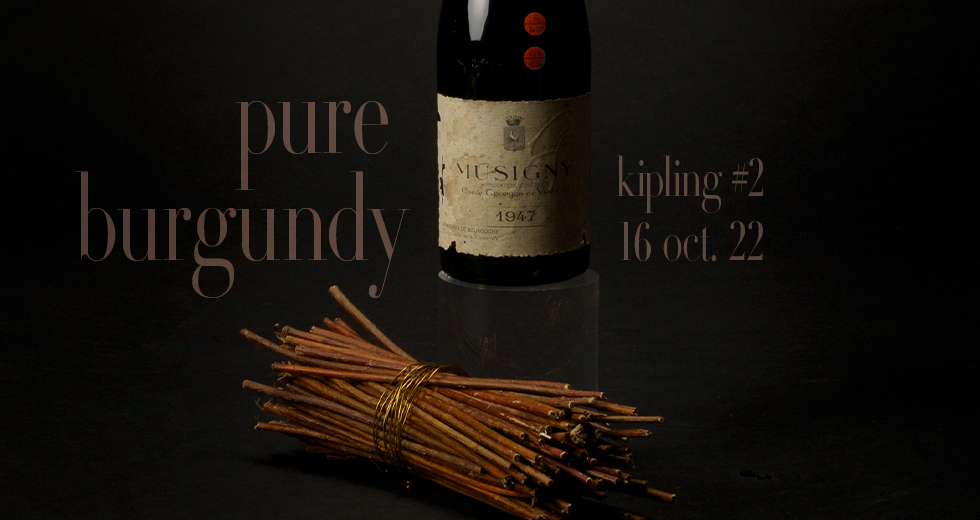 KIPLING #2
"Pure Burgundy" , The singular Swiss cellar of wine collector Dr. Romain Doglia

---
— Sunday October 16th, 2022 at 2pm (CEST)
— Live-streamed online auction
---