18 November 2019
"Portrait(s), a gallery of fine wine collections"
---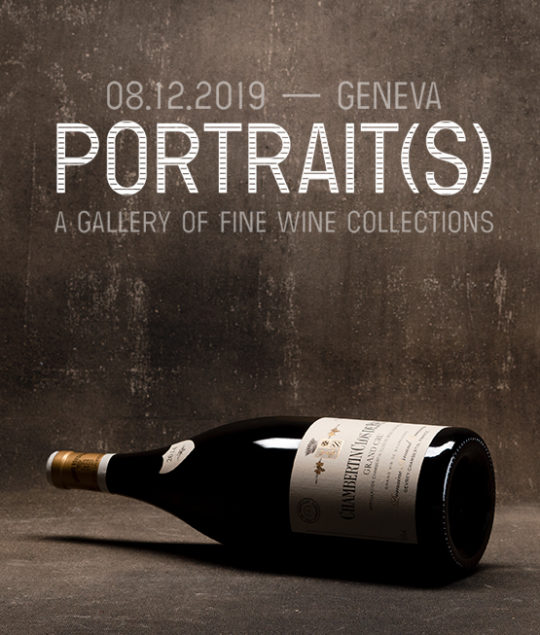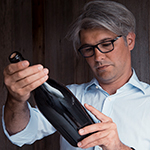 By Michael Ganne
Michael Ganne is originally from the Médoc region of Bordeaux and naturally chose to dedicate himself to the wine business. Yet his unswerving taste for novelty spans beyond the great Bordeaux wines…
December 8th 2019, Hotel Beau-Rivage, Geneva

"Live! Live the wonderful life that is in you!
Let nothing be lost upon you.
Be always searching for new sensations.
Be afraid of nothing."
Oscar Wilde, The picture of Dorian Gray
This principle, voiced over 120 years ago, is ageless, and it seems to me, could serve as an inspiration to the wine and food enthusiasts that we are. Our delight comes from discovering a vintage that will perfectly complement a particular dish, or celebrate a unique occasion, not from hiding it away in a safe. Rather, we live it, we experience it and entrust it to our memories. A snapshot, a picture to cherish for life!
The catalogue for our next sale on Sunday, December 8, also introduces portraits; of vintages to explore, terroirs to appreciate, winegrowers to discover, wine journeys in the image of the five collectors who embody this book. The bottle encapsulates a moment in eternity and represents, like the portrait, a mirror to our soul, an eternal youth. These treasures of youth have been waiting patiently in their perfect cellars for their future Dorian…
Our second edition of Wine&music on Saturday, December 7, will also be an evening rich in emotion with amazing new experiences in tasting. We will dive into the historical vineyard of Clos de Vougeot, for the 2015 vintage, with the discovery of twelve producers of this Grand Cru. To preside over the evening, Thomas D. is kindly honouring us with a private concert, to begin the last month of this year 2019 in a bagherian bacchanal composed of great wines and inebriating music!
Having just the time to recuperate from our weekend, as always on the second Tuesday of the month we will be holding a new Wine o'clock on December 10, which will offer us a roam through the vineyards of Burgundy and Bordeaux. This now monthly meeting is a reminder of our eternal desire for the discovery (or for the taste…) of new vintages, new wines, regions or vineyards. A viaticum to perfect our insatiable knowledge of great wines…
Furthermore, the Beau-Rivage Hotel in Geneva is to become a great epicurean meeting place for all wine aficionados as Baghera/wines will soon be setting up a boutique dedicated to fine wines from around the world. A private club will also be created for gourmets and enthusiasts of fine wine – a place that will combine discretion and privilege alongside our future offices.
I will conclude by quoting again Dorian Gray, this hedonistic dandy: "The only way to get rid of a temptation is to yield to it". So be tempted!
Warm regards, Michael Ganne

---