17 November 2020
"Kingdoms" | Penetrate the mystery…
---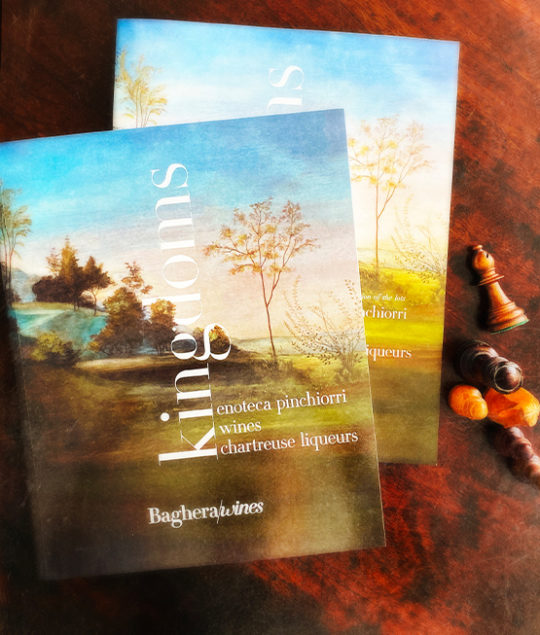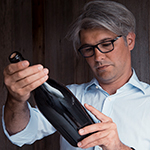 By Michael Ganne
Michael Ganne is originally from the Médoc region of Bordeaux and naturally chose to dedicate himself to the wine business. Yet his unswerving taste for novelty spans beyond the great Bordeaux wines…
" We do not remember the days, we remember the moments."
Cesare Pavese, 'Il mestiere di vivere. Diario' (1935-1950)
Some of life's journeys provide memorable gustatory delights, of incredible food and wine, combined with passionate and exciting human encounters whose emotion transports you and infuses you with an extraordinary energy. Annie Féolde and Giorgio Pinchiorri are part of this wonderful alchemy where talent, elegance, the love of beautiful things, all this and more, sprinkled with a touch of folly... becomes an open book ready to be feasted upon.
It is clear that passion has always directed the eye and the palate of Giorgio Pinchiorri – a knowledgeable and loving collector – a passion that is today as present and communicative after more than 50 years in the noble vocation that is the service of wine. The decision made at the end of 2019 to put the jewels of the Enoteca Pinchiorri up for sale is the crowning achievement of 35 years of life shared between a man and his legendary collection.
Yes, this collection of large-format wines from the Domaine de la Romanée-Conti from the royal 1985 vintage is truly unequalled, both for its illustrious provenance and its perfect conservation. Let it be said: unless you acquire the Enoteca Pinchiorri collection offered to you in December 2020, it is impossible today to recreate such a collection, as the Domaine no longer produces these very large formats.
Passion is also at the heart of the second collection in this catalogue. It bears witness to an epicurean's continuous quest, his eagerness to deepen his knowledge of wine, his desire to indulge his senses and discover the new experiences offered by all the lovingly selected nectars that make up this extraordinary collection.
This journey will genially invite us to discover numerous verticals, ready to be enjoyed and always in the spirit of sharing these majestic bottles. The wine collections of Domaine Prieuré-Roch and Domaine Bizot are of great rarity and, of course, of perfect provenance and conservation, too – I have had the privilege of tasting a number of these bottles… trust me! These vertical journeys are offered in the finest French appellations, the fruit of the labour, talent and passion of the winegrowers represented in this catalogue.
The final surprise of this collection, as a humble yet dazzling finale, appears in the fabulous set of traditional Chartreuse Liqueurs which concludes this catalogue. You will have the pleasure of following their peregrinations over more than a century, of appreciating their "holy oeuvre" and their generosity to which each of these elegant bottles bears witness… It is one of the finest collections in Europe that is offered to you and I encourage any sincere epicurean to penetrate the mystery of these secret Chartreuse liqueurs to discover a vertiginous array of aromas.
I like to think that a man's heart is like a wine – it has its sensibilities, it has its character and in its depths it also has its pearls. I would also like to hope that the wines in this sale will offer you the joy of discovering your own pearls and that they will live up to your wildest expectations...
---
"Kingdoms"
Enoteca Pinchiorri, Wines and Chartreuse Liqueurs
—
Sunday December 6, 2020

---