7 March 2023
"Once upon a time… Chartreuse" | results
---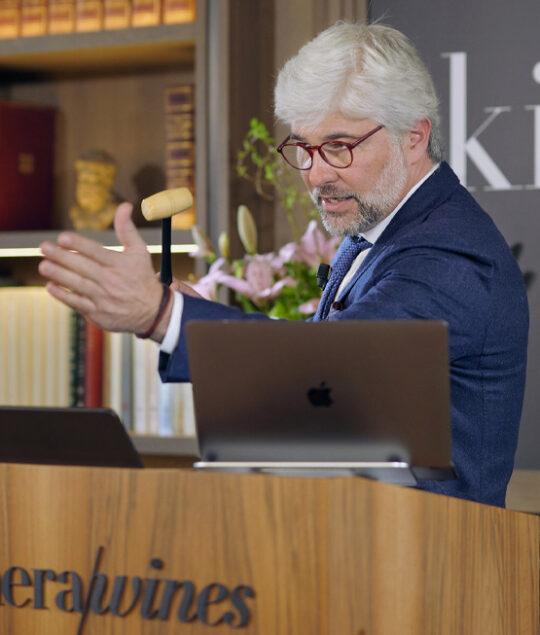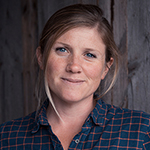 By Julie Carpentier
Julie Carpentier's past is deeply rooted to the Loire valley. She has shown a remarkable understanding of native varietals together with an overall taste for exceptional and unique products…
Baghera/wines achieves the most important chartreuse auction in history

A total of chf 1.5M with 100% of lots sold


Geneva, 7 March 2023 — The "Once upon a time... Chartreuse" by Baghera/wines auction took place over three days, from Saturday 4 March to Monday 6 March 2023. This internationally acclaimed sale broke all records by becoming the largest Chartreuse liqueur auction in history, with many online bidders and a total of 648 lots on offer. Bottles, half-bottles, mignonettes, and large formats of Chartreuse that were unique on the market, as well as numerous promotional items, were purchased by a varied clientele. The majority were from Europe, although strong interest shown by several American bidders should be mentioned. Live-streamed from Club 1865 by Baghera/wines Geneva, the online auction achieved CHF 1,517,697 / $ 1,624,391 / € 1,525,437, therefore increasing by more than half its pre-sale estimate.
This was an auction filled with precious items, each rarer than the next, including certain lots featuring a remarkable history and uniqueness, such as several lots of yellow and green Chartreuse de Tarragona, of which only three, ten or a hundred examples are known in the world.
The top lot in the auction, lot #54, comprising two bottles of green and yellow Chartreuse "VEP" – distilled in 1953, and bottled in 1966 – marking the coronation of Queen Elizabeth II and complete with its original wooden case was sold for CHF 34,160, easily exceeding its high estimate. These were closely followed in the top ten by a stunning set of 12 bottles of Green Chartreuse de Tarragona 1973-1985, lot #358, which sold for CHF 24,400. The top ten totaled nearly CHF 210,000.
At the end of the auction, auctioneers and founders of Baghera/wines Michael Ganne and Julie Carpentier said: "For several years now we have been sensing a real revival of interest in Chartreuse liqueurs. Knowledge is increasing and the treasure hunt has begun. We are infinitely grateful to our client for entrusting us with his treasures, which constitute a very important part of a collection built over a lifetime. Chartreuse can be mastered and respected; it reveals a fascinating subtlety through the different vintages, colors and origins. As is often the case, the trend is launched by a few enthusiasts and word spreads. It embodies the presiding spirit of the Chartreuse and the ancestral know-how of the Carthusian monks. Their discretion and the jealously guarded secret of the formula have contributed to perpetuating the legend. We love this aspect of our business where the human aspect blends with the exceptional to create a unique event such as this one that will represent a landmark in Chartreuse' history."
Top 10 "Once upon a time… Chartreuse"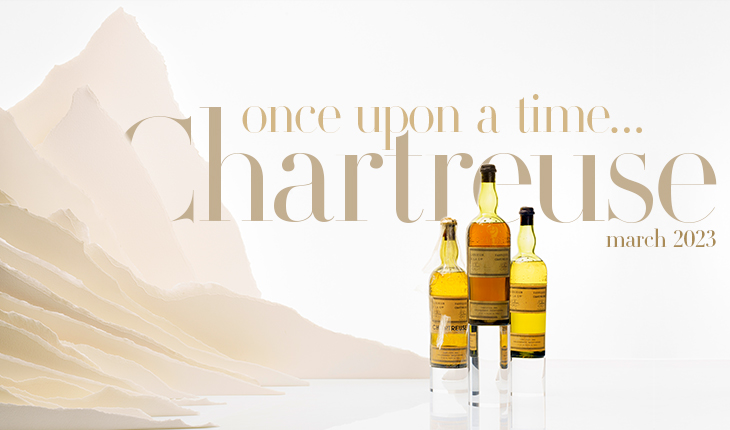 "Once upon a time… Chartreuse"
A comprehensive single-owner French collection of the immortal and spiritual liqueur
---
— Live-streamed from Hotel Beau-Rivage, Geneva
— 4, 5 & 6 March, 2023
---