8 July 2022
On our way to… Nuits-St-Georges
---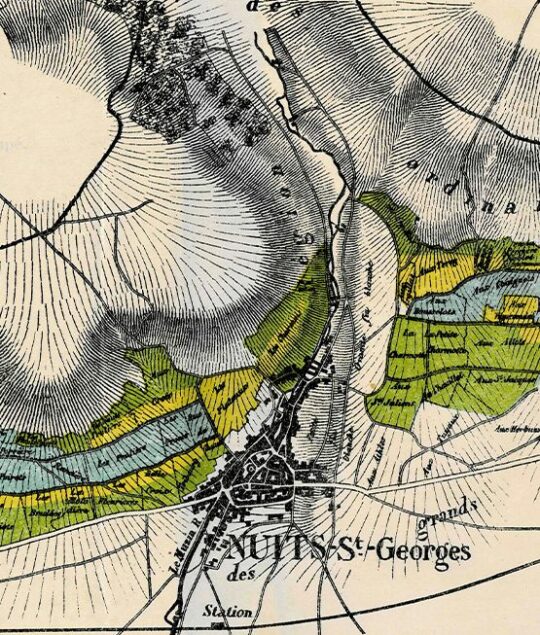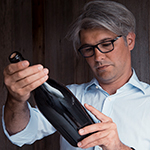 By Michael Ganne
Michael Ganne is originally from the Médoc region of Bordeaux and naturally chose to dedicate himself to the wine business. Yet his unswerving taste for novelty spans beyond the great Bordeaux wines…
On our way to... Nuits-St-Georges
A drinker was seated at table, and when dessert was served he was offered grapes. "Thank you," he said, pushing the plate away, "I am not in the habit of taking my wine in pill form". This witty joke by the brilliant Jean-Anthelme Brillat-Savarin sums up like no other the vocation of our Club 1865, established almost two years ago now, in Geneva. 
In the elegant and discreet setting of its dining room with a view of Lake Geneva and its famous Jet d'Eau, the members of the Club can enjoy, in any season and at any time, a haven for their pleasures centred on fine wines and gastronomy. With an exclusive wine list offering the rarest vintages, impeccable service and exciting cuisine prepared by Le Chat-Botté*, the Club has been the scene of many a lunch, dinner, paulée and masterclass where fine wines are drunk, exchanged, commented on, shared, deliberated on and at times even squabbled over ... always in the spirit of the wine itself and of the friendships that form in such timeless moments.
"From where, beard in the wind,
do you come back to us, September,
Wet lips, greedy lover, booted,
Girded in gold on your mare like a Saint George?"
At the request of many among you, we wish to reproduce this joyful Geneva community on the other side of the border, in Burgundy. In our beloved Burgundy, and more precisely in Nuits-St-Georges, the same alchemy that the members of the Club were able to create so naturally in Geneva has (at last) found a setting in which to welcome lovers of fine wines and good food from the Grande Côte and elsewhere. 
Next year, in 2023, Baghera/wines will open a second Club in its Nuitonne premises, in the historic heart of the town, for epicurean enthusiasts wishing to share convivial moments over great wines from all over the world: Burgundy, Bordeaux, Rhône, Loire, Champagne, Savoie, Tokaji, Napa, Tuscany, Ribera del Duero, etc. 
Though the environment may change, the philosophy will remain the same in this new Club for wine lovers: meeting, sharing, open-minde- dness, pleasure, knowledge and humility.
The Baghera/wines adventure continues in Nuits-St-Georges, and we will soon be delighted to welcome you to this new temple of wine.
Warmest regards, 
Discover some of the finest winegrowers of Nuits-St-Georges within our selection at La Boutique by Baghera/wines.
---