17 October 2022
"Moonlight"
---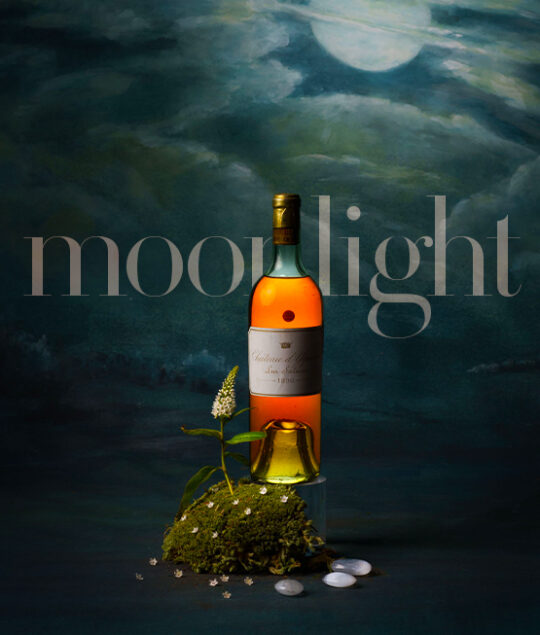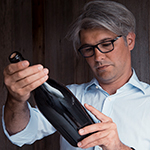 By Michael Ganne
Michael Ganne is originally from the Médoc region of Bordeaux and naturally chose to dedicate himself to the wine business. Yet his unswerving taste for novelty spans beyond the great Bordeaux wines…
A phenomenal array of the finest private wine (& spirit) collections
Passion can be expressed in a thousand different ways. Whatever the type of collection, each object has a meaning... Pleasure or emotion, desire or inclination, whatever the object of this desire, it has a singular and unique significance for each of us, because it leads us on an intimate quest for enjoyment and sensual pleasure. 
This expectation of fulfilment must undoubtedly echo in every epicurean who reads these lines, resolute wine lovers and gourmets that we are, in the quest to find the right vintage to be paired with the right dish for a perfect match and for a unique occasion. For these exquisite wines will only express themselves once they have emerged from the darkness of the cellar where they have been preserved and pampered... only then will they offer themselves like a mortal creature to fulfil our expectations of fulfilment and our desire for the absolute. 
Socratic wisdom holds that "to live well, one must allow one's passions all the growth possible, instead of repressing them, and, when they have reached their full strength, be capable of satisfying them by one's courage and intelligence and of fulfilling all one's desires as they blossom." Like the Platonic dialogue between Socrates and Callicles, our sale-event on 27 November awaits you with a constellation of vintages to explore, terroirs to delve into, winegrowers to discover, or rediscover, and viticultural journeys to undertake, in keeping with the private collections that have shaped the catalogue for this sale. Contemplate the magnificent landscape that stretches out under the clear white moonlight; admire these excep- tional bottles that we have carefully selected and which carry within them so many moments of eternity, reflections of the hard work of the winegrowers who brought them into being; appreciate these viticultural treasures that have patiently waited in these perfect cellars to be able to finally blossom in the twilight of the day!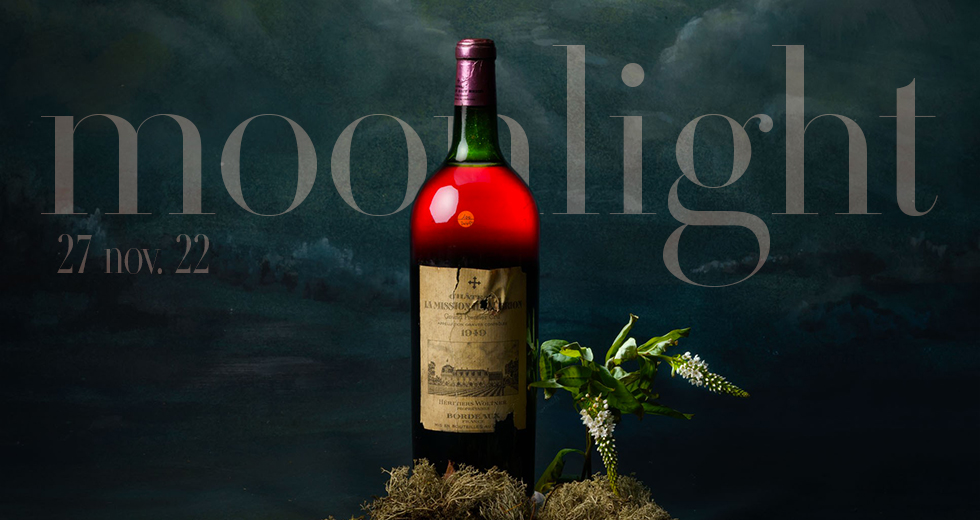 "MOONLIGHT"

A phenomenal array of the finest private wine (& spirit) collections 
---
— Sunday November 27th, 2022 at 2pm (CET)
— Live auction from Beau-Rivage Geneva
---