21 September 2016
Massandra masterclass | Tasting notes
---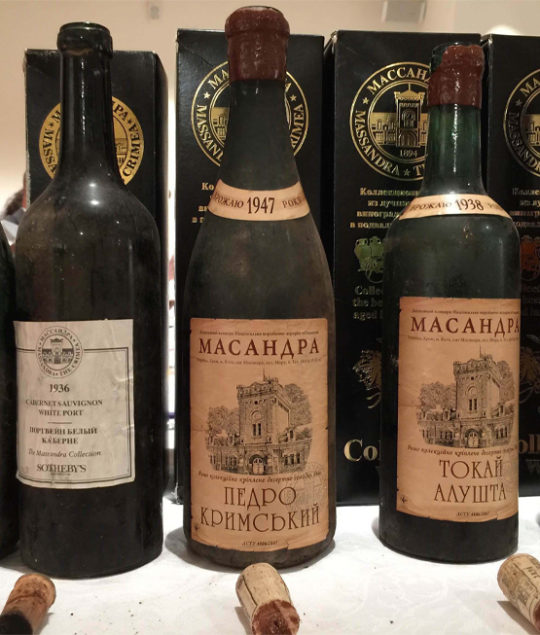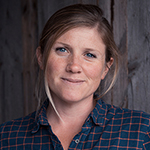 By Julie Carpentier
Julie Carpentier's past is deeply rooted to the Loire valley. She has shown a remarkable understanding of native varietals together with an overall taste for exceptional and unique products…
12 different cuvées of Massandra wines from 1948 to 1929
—
Geneva, September 20th 2016
MASSANDRA PORTO BLANC SUROG 1947 (****)
Light-pale amber colour with gold tinges. Noble, racy and complex aromas on the nose: herbal tea, camphor, exotic wood, carambola, nuts. Evolving in the glass, it almost smells salty. On the palate, it round, full-bodied. Alcohol (quite present) here Alcohol reinforces the perfect balance between sugar and advantageous acidity. White fruit notes develops in the mouth, and finished on fresh walnuts on a never-ending finish. Delicate and surprisingly long. 
MASSANDRA CABERNET SAUVIGNON WHITE PORT 1936 (****)
Light-pale amber colour with gold tinges, watery rim. Fragrant plum, spices, Sichan pepper on the nose, despite a "dusty" scent, disturbing at first. The attack on the palate is medium-sweet, the sugar is delicate despite this still-present default component (problem with cork or cask – hard to tell). Fine length, pleasure isn't that of the previous wine. 
MASSANDRA PEDRO KRIMSKI (*****)
Light amber colour, clear and vibrant. Fine tertiary aromas: leather, toffee, cinnamon. It expresses very well indeed its Pedro Ximenez nature! The palate is lush: prune flesh, currant, candied sugar. And an amazing fragrance of cold tea, followed by an extraordinary perfume of tobacco leaves that will never escape the glass, for the delight of all. Glycerol give its fine chew to this incredible nectar. A cult wine. 
MASSANDRA TOKAY NECTAR ALUSCHTA 1938 (****)
Superb mahogany colour. On the nose, it gives the impression of a lacy texture. Elegant perfumes of fine ageing: prominent mocha and prune flesh. On the palate, great sweetness at first then alcohol comes and counterbalances very skilfully the whole wine. Astonishing density on the palate: candied fruits, herbs (kind of reminds me of Bison grass). Very long, despite a finish that maybe lacks of acidity. 
MASSANDRA MUSCAT ROSE 1946 (*****)
Vibrant light amber colour. On the nose, a wide array of elegant and noble aromas: fresh noble wood (hawthorn), Mirabelle jam, candied angelica sticks… Its feels like gently floating thanks to this incredible desert wine (as stated on the label). This wine shows great balance, it is delicate and complex at the same time, sugar and acidity are in faultless harmony. An outstanding wine, that still can age a few more decades. 
MASSANDRA MUSCAT ROSE ALUPKA 1940 (****)
Vibrant rich amber colour. Its "Cognac" nose (surprise) leads to fine perfumes: rosewood, plums, cold tae. Complexity here is astonishing. ON the palate, the first chock is the sharp acidity that gently blossoms on caramel and crème brûlée notes. Glycerol here is perfectly integrated and plays harmoniously its role on the overall impression. Power (more tannins than the previous wine) would make me imagine in this wine a masculine version of the Muscat Rosé 1946 tasted a few minutes ago. Its has the length of an exceptional wine! 
MASSANDRA MUSCAT ROSE GURSUF 1939 (****)
Vibrant light amber colour. White fruits are set together with iodine. On the palate, impressive roundness imparted by the glycerol. There is a plethora of aromas: caramel, dried apricots, spices such cardamom along with this still present iodine impression. Important density of the wine, great length. 
MASSANDRA MUSCAT NOIR TAVRIDA 1948 (****)
Vibrant rich amber colour, slightly dull. On the nose, a wide array of noble scents: candied sugar, orange peels compete with the aromas felt on the palate at the first sip: ginger, apricot flesh, candied sugar (again). Balance (glycerol/sugar) is achieved, despite a rather dry finish due to the presence of oak tannins. A great wine, although the expected pleasure isn't quite the same compared to the previous Muscat Rosé 1939.
MASSANDRA MUSCAT NOIR TAVRIDA 1938 (*****)
Fine mahogany colour, almost transparent. This huge vintage has a few surprises in store. The nose is extraordinary: bread, pain d'épices, Rum and Bourbon vanilla. The palate is a chock: acidity is superb. The balance sugar-glycerol-alcohol is so perfect that it is hard to believe. All is so smooth, so easy and inspiring that many of us had in mind the comparison with the great Pomerol 1947: will-o'-the-wisp (in hot year) and that doesn't really fall into the scope. In `2 words: baroque and exuberant, and nevertheless a cult wine. 
MASSANDRA MUSCAT BLANC KASTEL 1947 (*****)
Light amber colour. Noble, racy and pure aromas of orange peels, Bourbon vanilla and Antilles' rhum arrangé. Fine attack on the palate, attractive balance between the main components sugar & acidity. The alcohol provides a superb density to the wine. The finish is very long and the overall impression is extremely pleasant: it is hard to believe this old lady is almost 70 years old. 
MASSANDRA MUSCAT BLANC SELECTION 1944 (*****)
Crystalline mahogany rim, very limpid. From this stage, a parallel with very old Yquem is our mind: acacia honey, lime, tobacco, botrytised notes of candied citruses and dried apricots. An exceptional freshness in the mouth imparts to this wine an incredible youth. A cult wine, really extraordinary. 
MASSANDRA PINOT GRIS AI DANIL 1929 (***)
Intense and profound mahogany colour. The nose quite clearly falls under the acetate category, unfortunately. High acidity and high volatile acidity. The nose is about diverted alcohol. The bottle surely is faulty. 
In collaboration with Dominique Fornage, Ecole Nobilis
—
Next tasting: Krug vintage – 40 years (October 25th)

---