17 November 2022
Long life to Château d'Yquem
---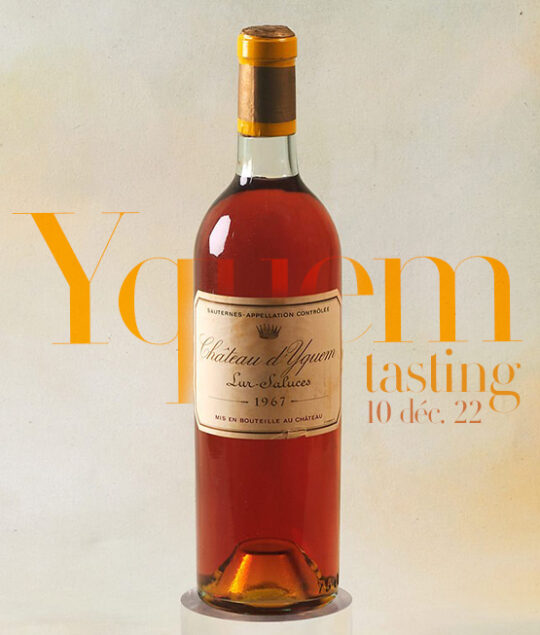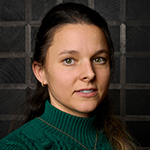 By Julia Cottin
Originally from Burgundy, Julia could easily have been caught up in the wine culture while young, but her passion for it came later. A "chineuse" at heart, her keen taste for art initially took precedence and prompted her to take the auctioneer exam. Julia has worked at the Hôtel Drouot as well as at Sotheby's in Paris, where she perfected her chosen profession. She joined the Baghera team as Club Manager in 2022.
Saturday December 10th, 2022
Domaine de Châteauvieux**, Satigny
Tasting old vintages of Château d'Yquem is like an invitation to the senses. In perpetual evolution, this legendary wine crosses time and eras while always keeping its balance and harmony, and this is its strength.
It reinvents, modifies and mutates itself for the greatest pleasure of wine lovers who are always surprised. Not knowing what to expect, the connoisseur can never get bored and all the interest of this great château lies in this enigma contained in each "nectar".
A quick eye at an ode to light through a yellow, orange, sometimes gold note, a smell of exotic fruits, vanilla, to the taste, an unlimited palette - between dried fruits and spices - for a finish always delicate and noble. 
A sustainable agriculture, limited yields, an exceptional micro-climat, a careful and meticulous wine-making process: all these factors create a synergy. Some people think that an Yquem should be enjoyed when it is old, others like it when it is young; in fact, this wine can be tasted in different ways, but at all stages of its life.
Who has really succeeded in unlocking the secret of
Château d'Yquem
? The mystery hovers over a wine with an unparalleled personality. Through this selection of vintages, the oldest of which is a hundred years old, we suggest that you risk a surprise and have fun. 
To embellish this tasting with a little lightness in the bubbles, we propose the classic but mythical Cristal Roederer and Krug Vintage. 
The wines will be presented by
Dominique Fornage
in the exceptional setting of the Domaine de Châteauvieux, sublimated the talented chef Philippe Chevrier**. 
Bottle format :
Château d'Yquem, sauternes, 1921
Château d'Yquem, sauternes, 1936
Château d'Yquem, sauternes, 1945
Château d'Yquem, sauternes, 1956
Château d'Yquem, sauternes, 1967
Château d'Yquem, sauternes, 1975
Champagne Roederer Cristal, 2005
Magnum format :
Champagne Krug brut Vintage, 2003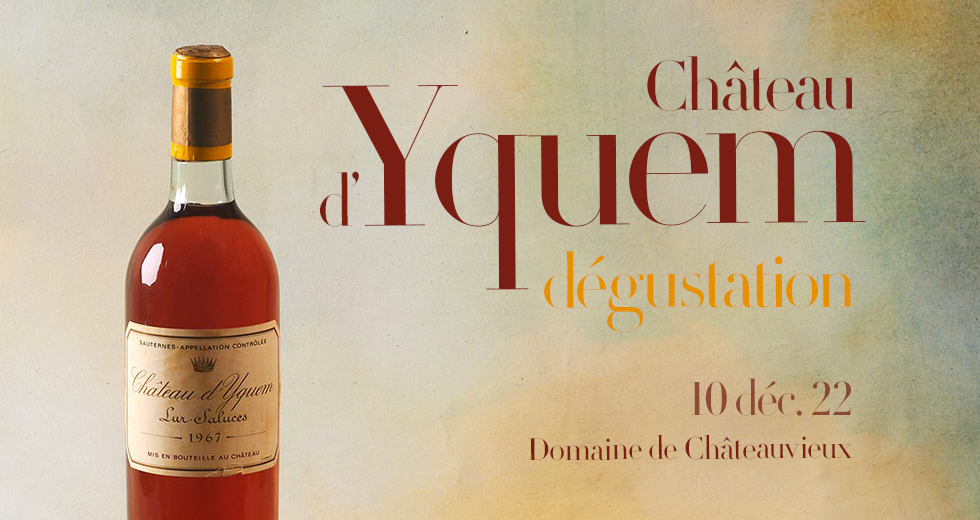 ---