28 March 2021
"La Romanée Memories" | Sharing the history of Bouchard Père & Fils
---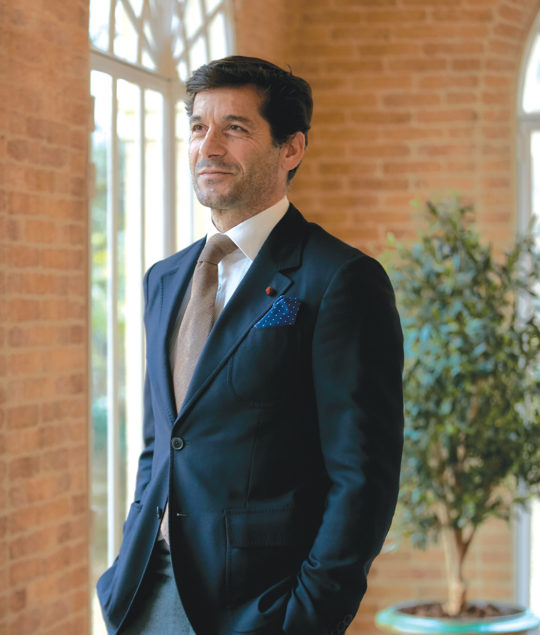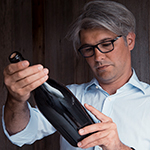 By Michael Ganne
Michael Ganne is originally from the Médoc region of Bordeaux and naturally chose to dedicate himself to the wine business. Yet his unswerving taste for novelty spans beyond the great Bordeaux wines…
" Our most fervent wish is that this heritage remains alive, that these wines, magnificent vectors of emotion, will be drunk and shared, and not kept as trophies. "
—

Michael Ganne: Tell us about this event «La Romanée Memories»: how did this project come about ?
Thomas Seiter: The project for this event focusing on La Romanée was born from the observation that the Maison Bouchard Père & Fils was home to a unique heritage, which these bottles of La Romanée represent! Indeed, the establishment has real treasures in its collection, one of them being these wines from La Romanée, which now belong more to the past than to the future of Bouchard Père & Fils. As prestigious and gratifying as the association between La Romanée and Bouchard Père & Fils has been, this event with Baghera/wines represents an oppor-tunity to close this chapter in the most wonderful way, by offering an exceptional showcase to this heritage, the memory of the imprint of La Romanée's 'climat' on the Maison, which dates back to the middle of the 19th Century. By parting ways with its final bottles of La Romanée, Bouchard Père & Fils is refocusing and fully committed to what represents its future, namely the historic 'climats' of its 130-hectare estate, particularly its Grands Crus and Premiers Crus.
These wines from La Romanée are kept at Château de Beaune, under our feet, in the historic cellars of the 'Maison', some of them for over 140years! 
Yes absolutely. These wines from La Romanée are stored in the cellars of the Château where Bouchard Père & Fils has been established for 200 years, offering them perfect storage conditions, in the heart of the historic ramparts of the Château de Beaune. Bouchard Père & Fils has preserved and pampered these wines from La Romanée with the same care it takes of all its wines, in the tradition of the most precise control possible, with tastings and regular cork changes to guarantee optimal conservation of the wines. Bouchard Père & Fils has taken this care with the wines of La Romanée — from the oldest, 1862 to the most recent, 2005 — as well as with all the wines of its collection and its domain.
Bottles that have thus regained a new longevity. 40, 50 years, even for the oldest... 
Yes, bottles for which we have optimised the « life expectancy » in our cellars, thus offering them an exceptional ageing potential, validated by tastings of the oldest bottles, and which everyone will be able to discover thanks to this upcoming event. Our most fervent wish is that this heritage remains alive, that these wines, magnificent vectors of emotion, will be drunk and shared, and not kept as trophies.
Beaune, December 18, 2020
"La Romanée Memories"
1862 - 2005
The ultimate collection from the Bouchard Père & Fils historic cellars
—
April 18, 2021



---