22 April 2021
"La Romanée Memories" | Baghera/wines celebrates La Romanée
---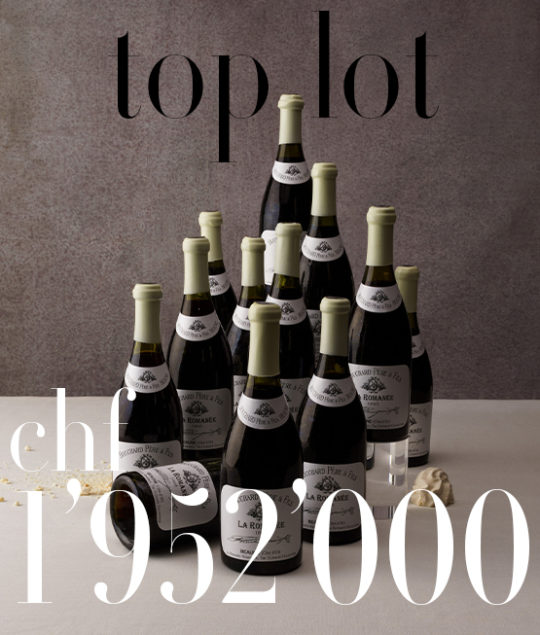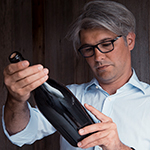 By Michael Ganne
Michael Ganne is originally from the Médoc region of Bordeaux and naturally chose to dedicate himself to the wine business. Yet his unswerving taste for novelty spans beyond the great Bordeaux wines…
"La Romanée Memories 1862-2005", The Ultimate Collection from the Bouchard Père & Fils Historic Cellars auction realises CHF 9.6 million. The auction's star-lot, comprising a set of 12 bottles La Romanée 1865, fetches close to CHF 2 million
—

Geneva, April 19th 2021 – On Sunday, April 18th, "La Romanée Memories 1862-2005" achieved CHF 9,638,976 / $10,537,328/ €8,639,414 with 100% of lots sold, doubling its pre-sale high estimate of CHF 4.8 million. The results of the first Baghera/wines sale in 2021 confirm the strength of Baghera/wines' reputation and expertise, as well as the enthusiasm on the part of collectors and connoisseurs. Online buyers were particularly active, with 52% of the lots sold online. The fiercely contested star-lot at the "La Romanée Memories" auction byBaghera/wines, lot 325, a set of 12 bottles of the legendary La Romanée1865 vintage, and the last in circulation in the world, sold for CHF 1,952,000, more than four times its original high estimate. This makes it the most expensive wine sold in the past two years (the previous record was held by Baghera/wines for a large-format Pinchiorri wine in 2020).
The second most expensive lot, no. 322, a set of six bottles of La Romanée 1865, sold for CHF 1,061,400, more than four times its originalhigh estimate. The top-ten lots in the sale totaled nearly CHF 6.2 million.La Romanée is not only the smallest of the Burgundy "climats", at most covering 0.85 hectares (2.1 acres) is also the most prestigious, and is surrounded by world famous estates such as La Romanée-Conti, La Tâche, Richebourg and La Romanée St-Vivant.
Michael Ganne, Executive Director of Baghera/wines, commented: "We were honoured by the trust placed in us by the Maison Bouchard Père & Fils. Their impeccable expertise, the near-perfect quality of the lots offered and the enthusiasm of collectors and aficionados from around the world made the La Romanée Memories 1862-2005 sale a truly exceptional moment dedicated to a love of wine. The ongoing connection with winegrowers is an important part of our daily lives, and without them our profession would be devoid of interest. The commitment of our teams to our international customers has seen incredible and unprecedented online participation – with trust and the quality of goods offered being the fundamental pillars."
Gilles de Larouzière Henriot, President of Bouchard Père & Fils, says: "This extraordinary result expresses the undiminished enthusiasm of lovers of great wines for Burgundy. It is also a striking recognition of the unparalleled expertise of Bouchard Père & Fils, a great historical and emblematic Burgundy wine estate. Baghera/wines is the only partner that could have achieved such a remarkable result."
—
"La Romanée Memories 1862-2005" by Baghera/winesTOTAL : CHF 9,638,976 — $10,537,328 — €8,639,414 Lots sold: 332 |Lots offered: 332 | Lots sold: 100%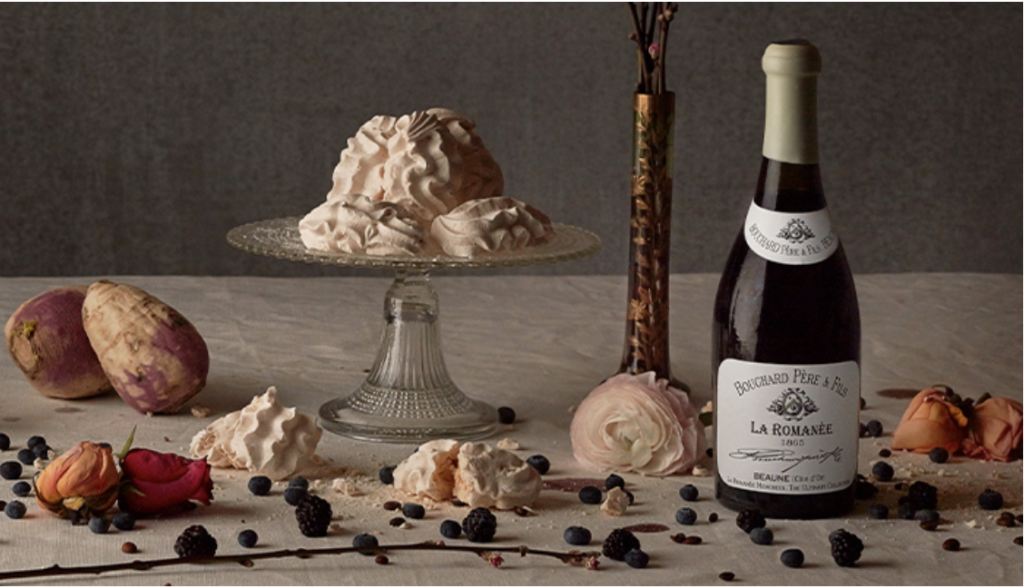 ---