7 May 2023
Kipling #5 "The Exquisite Collection…"
---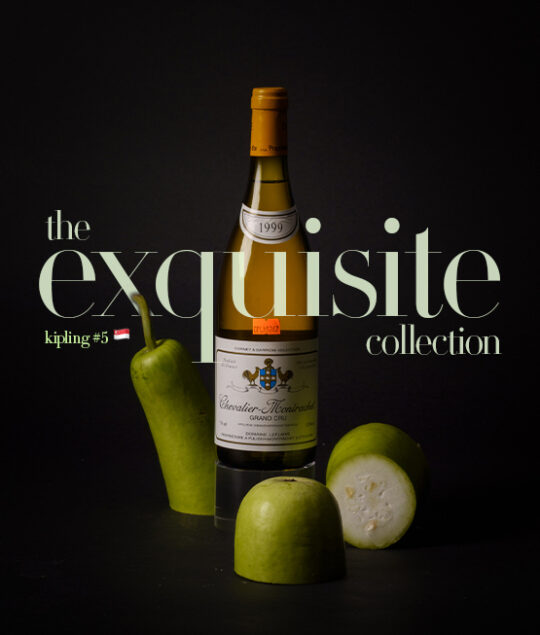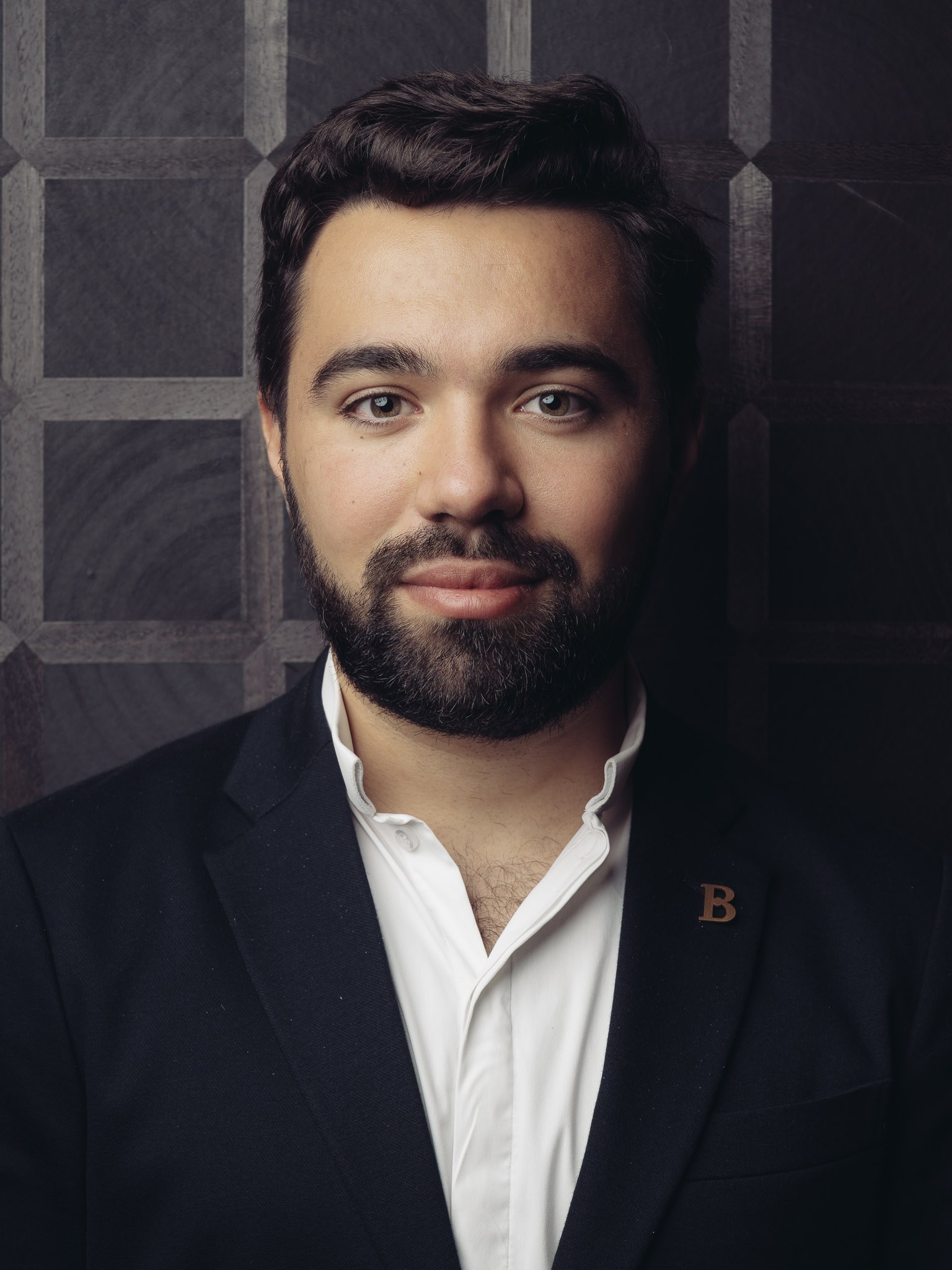 By Arthur Leclerc
Arthur Leclerc, born in Geneva, comes from a family of restaurateurs who passed on the taste for cooking and sharing gourmet cuisine. An insatiable epicurean, Arthur is fascinated with all things food and trained in the kitchens of a gastronomic restaurant.
The exquisite collection… of a Singaporean couple
—
A successful auction requires meticulous planning, research, expertise and, most importantly, strong relationships with collectors. In the case of the upcoming Kipling#5 auction, Baghera Wines' first live auction in Asia, we have the trust of a passionate and fascinating couple who have traveled the world to discover the best winemakers and expand their knowledge through pleasure.
Wine and gastronomy have allowed this couple to explore a theme that has created lasting memories for them, and their carefully curated collection is a testament to their dedication and expertise. We are thrilled to present this collection to you on May 26th at the Cuturi Gallery in Singapore, and we promise an event that will be as passionate as it is unforgettable.
I asked a few questions to our collectors, not about their collection, but about their passion for wine and gastronomy. Here is a brief "interview" conducted over a bottle a few months ago…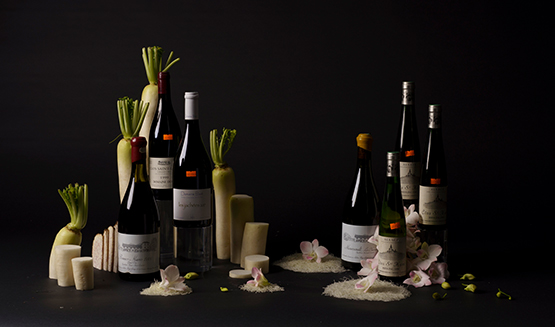 "I vividly remember my initial encounter with these exceptional wines."


Do you recall the moment when you first tried Domaine d'Auvenay or Domaine Leroy wine?
I vividly remember my initial encounter with these exceptional wines. It was during a tasting that featured two Domaine d'Auvenay white wines – one 2004 Gouttes d'Or and one 2007 En la Richarde – as well a Domaine Leroy Corton-Charlemagne 2009. The intensity and complexity of the aroma blew me away, and I recall that everyone at the tasting was so captivated by the wines that we had to be reminded to start eating. Prior to attending this event, a friend had suggested that I would be amazed by the wines, and indeed, that was an understatement. From that point on, I have held these wines in high regard and have come to appreciate the tremendous effort that goes into producing such a distinctive expression of Burgundy.
Could you share three restaurants where you recall having a perfect wine and food pairing?
One memorable pairing was the Domaine Leroy « Les Brulées » 2005 with saffron risotto, licorice powder, and rosemary incense broth at Le Calandre*** in Italy. The flavors of the dish were perfectly complemented by the wine's complexity.
At La Tour d'Argent* in Paris, I enjoyed a remarkable pairing of the Domaine Leflaive Montrachet 2004 with a dish of turbot. The wine's crisp acidity and minerality enhanced the delicate flavors of the fish. Perfect!
Lastly, at Les Amis*** in Singapore, I had a classic French duck paired with the famous Domaine René Engel, Clos Vougeot 1999. The richness of the duck was balanced perfectly by the full-bodied and aromatic wine, creating an unforgettable culinary experience.
When did you first develop a taste for Piemonte wines, given the abundance of Barolo in the auction? What are the characteristics of the region and its wines that you find so appealing?
I've been a fan of Piemonte wines for quite some time. I'm particularly drawn to Nebbiolo, which, along with Pinot Noir and Riesling, I believe is one of the most expressive varieties in terms of terroir. The wines of Piemonte showcase a unique combination of elegance, complexity, and structure that is truly captivating.
One of the main reasons I enjoy Piemonte wines so much is due to the influence of Bruno Giacosa. He was a visionary in the world of Italian wines, promoting the finest terroirs of Piemonte before they became well-known among the public. His dedication to preserving the natural character of the vineyards and crafting wines that truly reflect their origins is truly admirable.
Overall, when Piemonte wines are at their best, they represent the pinnacle of Italian wine excellence. Each bottle is a singular expression of the region's unique terroir, and I believe that's what makes them so special.
So, whether you are a seasoned collector or a novice enthusiast, we invite you to join us on the 26th of May for what promises to be an extraordinary auction experience. Good luck with your bidding!
Best regards,
Arthur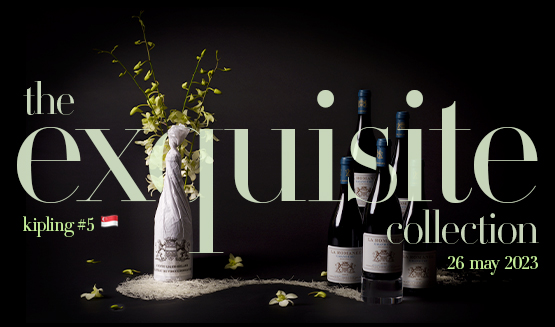 Kipling #5
—
"The exquisite collection of a Singaporean couple"
26 May 2023 at 07 PM +08 (Asia/Singapore)
Live-streamed online auction
Number of lots: 208
Place: Cuturi Gallery, Singapore
This magnificent collection is above all the story of a couple passionate about the fascinating world of fine wines. While traveling around the world, they met the greatest winemakers and discovered the enchanting terroirs of Burgundy, Piedmont, Champagne, and many other fantastic wine regions across the planet.

The collection purchases were mainly made in Europe from renowned restaurants, wine merchants, or Domaine. Since then, the bottles have been stored under the best conditions with a professional wine storage company in Singapore.
---