28 November 2020
"Kingdoms" | Highly-regarded Domaine Bizot
---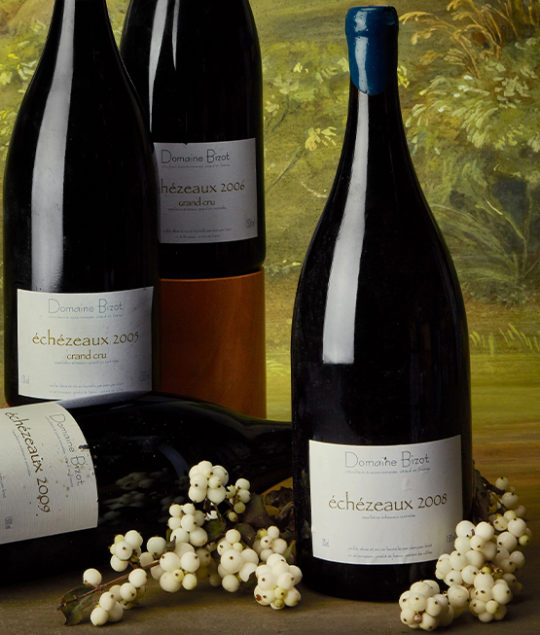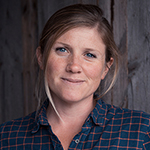 By Julie Carpentier
Julie Carpentier's past is deeply rooted to the Loire valley. She has shown a remarkable understanding of native varietals together with an overall taste for exceptional and unique products…
One of Vosne-Romanée's brightest stars
—
A travel in time is also offered to Domaine Bizot's wines amateurs through the important assortment offered within this collection, featuring vintages from 1999 to 2017 and all purchased directly both from the Domaine and their importer. Domaine Bizot is a small 3.5 ha estate – producing from 5 to 10,000 bottles per year – but its word-reputation is immense. Jean-Yves Bizot (former geologist then oenologist) cultivates 1.7ha of Vosne-Romanée vineyard, giving birth to 3 cuvées:
— Vosne-Romanée (wines planted in the 1930s and the 1980s)
— Vosne Romanée "les Jâchées" (0.7ha)
— Vosne Romanée "les Réas"
The Echézeaux are located on "les Treux" and "les Orveaux" lieux-dits. In most vintages, but depending on the yields, only the wine produced from les Orveaux is bottled under the Echézeaux label. The wine from les Treux is then bottled as Vosne-Romanée 1er Cru, cuvée Elise Fermouche.
Red Marsannay "Clos du Roy" and Bourgogne Chapître (0.5ha) are also produced by Jean-Yves Bizot, alongside two limited white cuvées:
— Bourgogne blanc "les Violettes" (0.08ha).
— Bourgogne Hautes Côtes de Nuits Blanc (0.20ha).
With 142 bottles and 16 magnums composing this rarely-seen Domaine Bizot collection, amateurs will enjoy the pleasure of vertical assortment lots that we have prepared for them.
Enoteca Pinchiorri, Wines and Chartreuse Liqueurs
—
---