12 September 2016
Garrafeira Niepoort masterclass | Tasting notes
---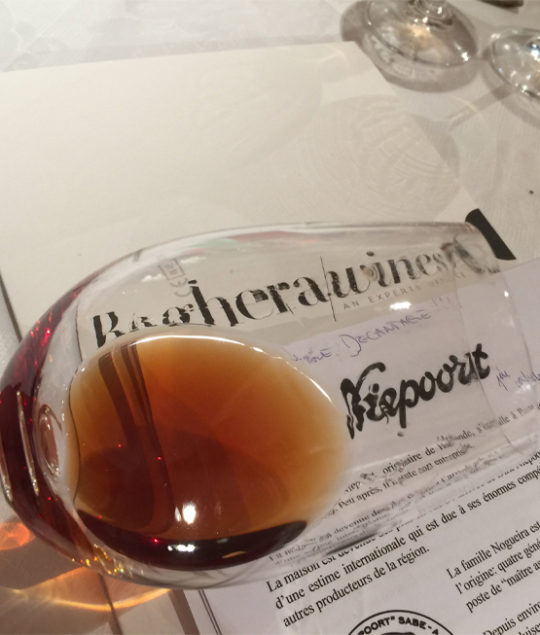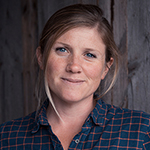 By Julie Carpentier
Julie Carpentier's past is deeply rooted to the Loire valley. She has shown a remarkable understanding of native varietals together with an overall taste for exceptional and unique products…
The 10 (and only) vintages of "Garrafeira" Niepoort produced

The Baghera Wines' team was honoured to introduce its masterclass season with this exceptional and truly unic tasting of the 10 "Garrafeira" Niepoort's vintages: 1931, 1933, 1938, 1940, 1948, 1950, 1952, 1964, 1967, 1977.
Niepoort is an independent family business founded 150 years ago and based in Vila Nova de Gaia, Portugal. Through five generations, the business passed successfully from one Niepoort to the next Niepoort since its foundation in 1842 by Franciscus Marius Niepoort. 
PORTO GARRAFEIRA NIEPOORT 1977 (*****)
Lively brown-orange light colour. Elegant red fruits (strawberry) and prune aromas, that immediately make you think of a Burgundy. On the palate, both full-bodied and delicate. Sugar and glycerol seem to be in equal proportions. Fruit is there from the beginning until the end. Alcohol reinforces the perfect balance of this fine Port, which one would find difficult to provide its age. 
PORTO GARRAFEIRA NIEPOORT 1967 (*****)
Bright light-brown colour. Very expressive aromas on the nose: fruits (strawberry jam) come with exotic wood, nougat and chocolate notes. In addition, bitter herbs and mature vermouth complete this incredible array. The palate is sweeter than 1977. Acidity and alcohol too higher too. For a technician, this wine would appear less "perfect", but its personality is much more significant. Despite its 49 years, this superb specimen is full of youth and can age some more decades. 
PORTO GARRAFEIRA NIEPOORT 1964 (**)
Colour is similar to the previous vintages. The nose is about volatile acidity and diverted alcohol. The bottle surely is faulty. 
PORTO GARRAFEIRA NIEPOORT 1952 (*****)
Light brown colour. Incredible array of aromas on the nose : strawberry jam, walnuts, nougat, orange peels, kumquat along with an astonishing minerality reminds me of a Manzanilla (Xeres). A slight touch of volatile acidity positively strengthen these sensations. Despite a strong and powerful expression, this wine is just about delicacy and lace. Voluptuous and round. Finesse and density. Infinite length. This wine which has benefited from a fine ageing however shows an outstanding youth. 
PORTO GARRAFEIRA NIEPOORT 1950 (*****)
Deeper in colour than the previous vintages, with amber tinges. Fine nose with perfectly controlled volatile acidity. Its fine pure perfumes would make us believe to be in the presence of a Burgundy wine, despite the general ripe impression and these nougat notes. This wine is complex: it combines an extraordinary body and a great finesse. Glycerol and sugar are smooth and delicate. A superb acidity acting here as a real backbone for the wine. Alcohol seem relatively present but in fact it acts as a backing for all the components. Incredible length. A cult wine. 
PORTO GARRAFEIRA NIEPOORT 1948 (*****)
Amber-brown colour. Fine tertiary aromas: leather, wax, mushrooms, aromatic herbs, liquorice, iodine… The wine shows great balance, it is delicate and complex at the same time. A sweet fruity mouth mixes with noble wood and smoky notes. Acidity and bitterness (reminds us of Vermouth herbs) both supports the finish. This bitterness in fact provides here an unusual freshness to the wine.
PORTO GARRAFEIRA NIEPOORT 1940 (*****)
Cristal amber colour. Very elegant and complex aromas, turning tertiary. The nose takes across many perfumes: candied exotic fruits (mango, dried banana), lovage, nougat, beeswax. One can also identify the candy sugar notes, symbol of the mature Yquem (1869), and the illustrious rancio notes from Madeira Sercial. Naturally, a superb volatile acidity accentuates the whole components. It is here a perfection with no age. This wine is smooth but firm, with great density of fruits and tannins. The backup of the alcohol is truly remarkable. An outstanding wine. 
PORTO GARRAFEIRA NIEPOORT 1938 (*****)
Clean cristal amber colour. Fine and complex aromas on the nose: dried bananas, date, currants, vanilla, coffee, chocolate… Roundness and body are impressive, balance is perfect. Once again, the sugar makes us think of a very old Yquem (1869), in addition to Rum and distilled grains notes. An extraordinary length for a cult wine. 
PORTO GARRAFEIRA NIEPOORT 1933 (*****)
Light amber colour. Very complex nose, very pure: apricot flesh, greengage, creme patissiere, caramel, nougat. Some aromatic herbs (like in mature Vermouths) and orange notes come along and reminds us of the beautiful Tuscan sun. A perfect expression of balance, still very fruity and so young! The palate combines kumquat, date and fig notes. Alcohol seems to strongly increase the nose and palate sensations. An outstanding wine. 
PORTO GARRAFEIRA NIEPOORT 1931 (*****)
Amber colour. Complex nose: strawberry, candied sugar, iodine… Very concentrated wine with high glycerol and sugar, all together counterbalanced by an extraordinary acidity. Faultless youth – ageless wine. 
PORTO NOVIDADE GARRAFEIRA PARTICULAR NIEPOORT 1990 (*****)
This wine wasn't release on the market. It is then an extraordinary occasion to appraise this bottle, that can be considered as the 11th vintage of Garrafeira Neipoort from our Master Class. We have not much additionnal information about the wine, other than it was transfered in the typical glass carboys. Intense ruby colour, with light orange hints (as in a Vintage Port). Intense and pure aromas on the nose (kirsch). Sweet, but less that a regular Vintage.  Astonishing density on the palate from the beginning until the end. Very very long finish. 
Special thank-you to Georges Dos Santos (ONLY Georges, Lyon) for his enthralling contribution to this tasting !
In collaboration with Dominique Fornage, Ecole Nobilis.
---