17 September 2020
Enoteca Pinchiorri | 24 jeroboams & methuselahs of Domaine de la Romanée-Conti grands crus 1985 to be offered in the Dec. auction "Kingdoms"
---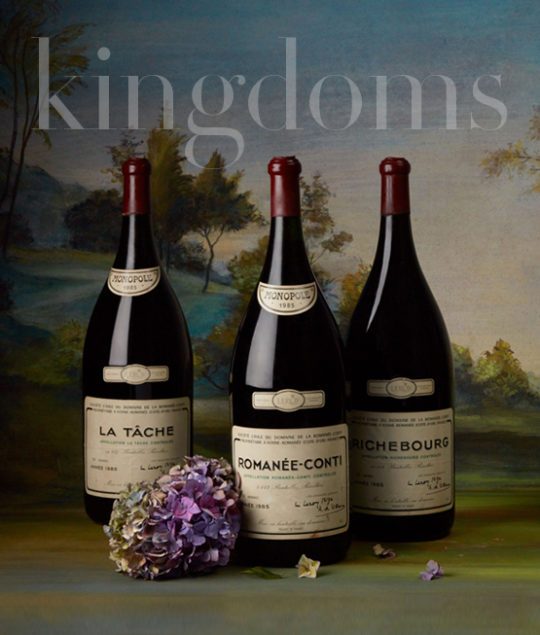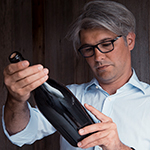 By Michael Ganne
Michael Ganne is originally from the Médoc region of Bordeaux and naturally chose to dedicate himself to the wine business. Yet his unswerving taste for novelty spans beyond the great Bordeaux wines…
The jewels of the Enoteca Pinchiorri*** collection crown "Kingdoms", the upcoming auction by Baghera/wines
—
It is with a wonderful story of passion for wine that Baghera/wines proposes to close its 2020 auction season. On December 6, "Kingdoms" by Baghera/wines will be held in Geneva, an auction sale including a very special collection.
Large-format bottles from the collection of Giorgio Pinchiorri, owner with his partner Annie Féolde, of the famous three-Michelin-starred Florentine restaurant, will be auctioned.
24 jeroboams and methuselahs from the Domaine de la Romanée-Conti, some of the most sought-after jewels in the world, will be presented on this occasion.
Key details of the "Kingdoms" sale
by Baghera/wines
• Collection Enoteca Pinchiorri : 24 large-format bottles (jeroboams and methuselahs) of Grands Crus from Domaine de la Romanée-Conti 1985, including two sets unique in the world of N°1 numbered bottles in 6-liter format and 3-liter format;
• An impressive collection of Burgundy wines featuring rare-seen Domaine Prieuré-Roch bottles, magnums, jeroboams & rehoboam, along with bottles and magnums of Domaine Georges de Vogüé, Leflaive, Bizot ...
• A unique private ensemble composed of over 100 bottles of Chartreuse liqueurs from 1900 to the present day.
"Kingdoms"
Room sale
Sunday December 6, 2020 at 2pm
Beau-Rivage Genève,  Switzerland
---