9 February 2023
Domaine Bizot | uncompromised crafting
---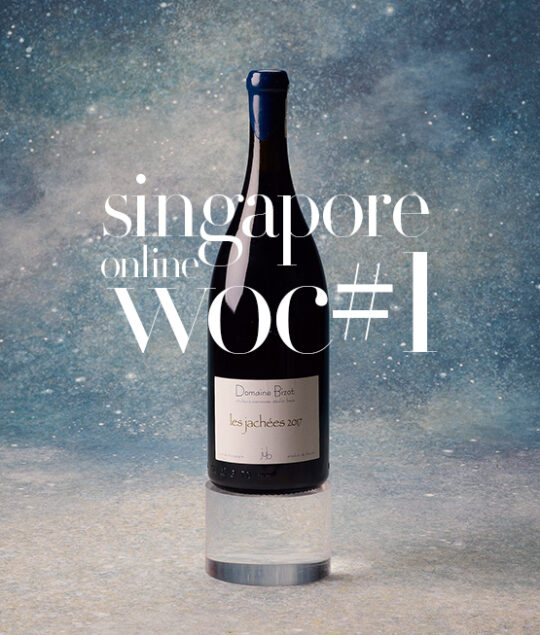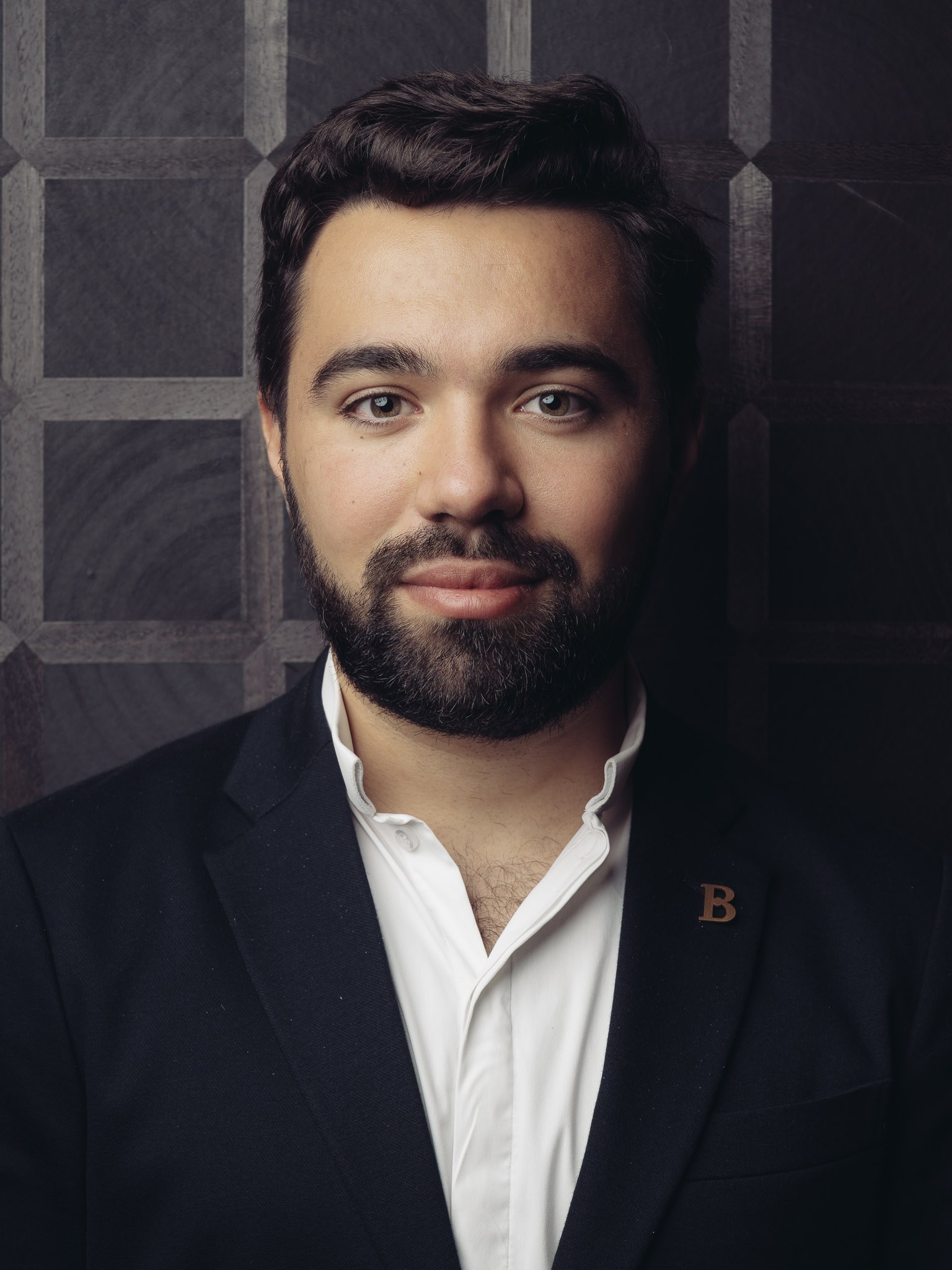 By Arthur Leclerc
Arthur Leclerc, born in Geneva, comes from a family of restaurateurs who passed on the taste for cooking and sharing gourmet cuisine. An insatiable epicurean, Arthur is fascinated with all things food and trained in the kitchens of a gastronomic restaurant.
" We have a treasure: it's the terroir. "
—

 Jean-Yves Bizot has taken the reign of the family vines in 1996, with references and clear ideas as to which wines he wanted to produce and also the very personal and coherent manner required to achieve this. The domaine is very small and has somewhat grown in 2007 with the acquisition of plots in Marsannay and Chenôve , as well as a white plot in Hautes Côtes.
 Unlike many others, the domaine never sought fame through praise by wine gurus or established reviewers. Its present aknowledgement at the utmost top of Burgundy wines has thus been slower but rests on grounds that exclude any short-lived fashion frenzy. In doing so, this well-deserved fame is only the more brilliant, particularly considering that the domaine only posesses one Grand cru (Echézeaux), has a tiny production stemming from some of the lowest yields in all of Burgundy ( oten in the 8 to 15 hectolitres/hectare range), an features a personality that does not try to impress readily through means of more or less gross artifacts.
Here, the use of new oak barrels (100% new for all wines) is not meant to gloss-over the wines with makeup, but is solely the consequence of upstream choices: tiny yields, soft oxidation to manage the reduction process and to avoid racking which hardens the wines and requires sulfites, which in turn robs them from some of their life, bottle filling by hand, barrel by barrel so as to not wear the wines. The very low yields allow the use of only slight extraction, thus producing elegant, refined yet concentrated wines. They also allow to reach full but not excessive phenolic maturity (ie of the fruit and skins) before the sugar levels soar. This, combined with whole grape fermentation, yields wines with only 12 or 13 degrees alcohol. In the end, all the wines possess a rather light and classic color, with a tremendous aromatic refinement, delicacy of texture and length that mimic those of the greatest historic burgundies, but with more precision and rigor in the winemaking.
The pinot noir's most rare and noble aromatics are sought here – and achieved ! – at the polar opposite of the varietal fruity types common elsewhere: old rose variety perfumes of utmost finesse, peonies, oriental spices, blood orange and ripe red peperoni feel, the latter a signature of perfect ripeness of fruit and skins.
henri jayer, an inspiration…
These wines can only be compared along the wines of the Domaine de la Romanée-Conti, Leroy and the late Henri Jayer – a former neighbor an inspiration for Jean-Yves Bizot – even if they display a personality of their own.
Because of their uncompromised crafting, these wines sometimes go through difficult phases when young and shut down, only to shine a decade later or more, and their aging capacity in nothing less than prodigious. Even hot and difficult vintages like 1997 or 2003 are still fresh and magnificent today, without recourse to acidity additions, unlike those of most other producers, even the most prestigious.
What to say of the magnificent 1999 or 2001, still so young and just starting their careers, or the majestic 2005 showing breathtaking richness and just starting to display their beauty? You will not find any weak or uninteresting vintage here, as everything is done at the vineyard and in the cellar to produce exceptional wines. Vine growing is exemplary, beyond tiny yields, and if organic certification is not sought, it is very close. Soils are worked by hand to avoid hardening them and the use of chemicals, the method of sexual confusion of insects was introduced here from the beginning.
The wines are grown mostly from seemingly modest but very nicely located appellations, which are literally transcended by Jean-Yves Bizot. As a result, the wine that illustrates best the domaine could be the Vosne-Romanée les Jachées, a small plot just next to the domaine separated from the famed Romanée Saint Vivant only by a few houses. This wine is floral, exquisitely spicy with a full mouthfeel and lingering length. Many a grand cru is put to shame …
The Vosne-Romanée les Réas is located on the southernmost part of the village, next to the domaine Gros' Clos des Réas on a magnificently south-east exposed slope. Only slightly less floral, the sweet spices and blood orange notes often sign this wine, as well as as an amplebut classy mouthfeel.
The rare Premier cru stems from vines just next to the Grands-Echézeaux, and depending on the vintage is either part of the Echézeaux cuvée, or sold in a separate cuvée. This wine boasts a tremendous spicy ethereal delicacy.
The Echézeaux stems from the lieu-dit « En Orveaux » located in the combe of the same name, just under the Musigny. This wine is dense, brimming with sap, complex, and displaying fabulous length in the mouth. Its enormous aging capacity cannot be overstated.
The Marsannay Clos du Roy signs a magnificient terroir, one that is slated to be elevated to premier cru status and which tastes much like the famous Clos Saint Jacques in Gevrey. In the right hands like those of Jean-Yves Bizot, this terroir is transcended and boasts an out of the charts stature, mouthfeel and complexity.
The Clos du Chapitre in Chenôve is a beautifully located plot – the monks were not mistaken when they called it their own – and quite simply compares to a great Chambertin.
Finally, the very rare white Bourgogne Les Violettes, located along the walls of Clos Vougeot, comes close with its ample, onctuous mouthfeel, and its honeyed richness with nothing less than a Bâtard or even a Montrachet. 
wine o'clock singapore #1 🇸🇬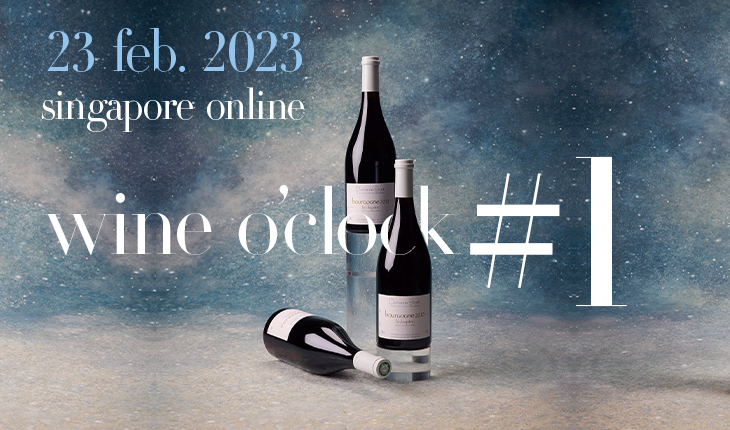 A unique collection of Domaine Jean-Yves Bizot wines from two European cellars.
A collection of more than 230 bottles and magnums, with impeccable provenance and storage. Stored in the best conditions in Singapore in the Singapore Wine Vault.
---