15 June 2022
Heavenly Paulée with Château Lafite Rothschild
---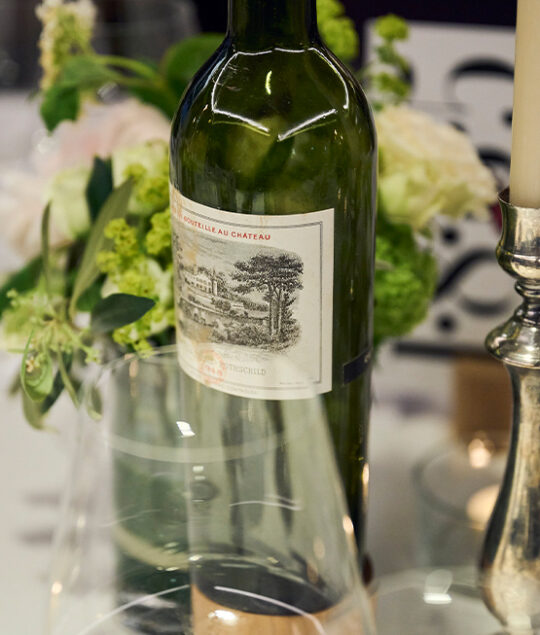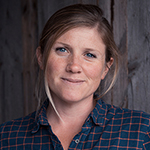 By Julie Carpentier
Julie Carpentier's past is deeply rooted to the Loire valley. She has shown a remarkable understanding of native varietals together with an overall taste for exceptional and unique products…
A Château Lafite Rothschild dinner | the wines in review
—

24 May 2022, Geneva
We planned this get-together way back in September 2021, after a fabulous candlelit dinner at Château Lafite. As is customary, this evening in Geneva was designed for members of Club 1865 by Baghera/wines, and it took only a few minutes to fill the 12 seats for what was destined to be a memorable dinner.
The theme of the evening - of which the watchword was "relaxed" - was proposed by Jean-Sébastien Philippe and we were all immediately enamoured. A Paulée in "L": each participant brings from his cellar a mystery bottle of his choice whose name (or appellation) begins with the letter L.
The bottles would all be tasted blind during the dinner on May 24th in the Club 1865 by Baghera/wines, accompanied by the superb service of the Chat-Botté*. To this Paulée Jean-Sébastien generously contributed 3 vintages of Château Lafite arriving directly from the estate, Baghera/wines added two more.
That evening, nearly 25 bottles were tasted although I am sharing with you my truthful impressions on exclusively the six vintages of Château Lafite Rothschild that were opened during this memorable evening.

Throwback to a fantastic dinner on May 24th, 2022 at "Club 1865" by Baghera/wines
- Château Lafite Rothschild 1962
Weather*: cold and rain until the end of May. Very slow and repressed vegetation. We note the bud burst only on April 18th, very nice month of June, beautiful bloom, which evolved very quickly. Very hot summer, almost making up for the late vegetation, beneficial rainfall. Harvest on October 1st.
Ex-Chateau. Uncorked 2 hours before serving. The wine was served with the main course, a delicious side of beef with truffles and poivrade artichokes.
This vintage was chosen by Jean-Philippe, it celebrates its 60th anniversary this year! Impeccable cork, superb level (base of neck). This bottle was served mid meal. A lovely clear colour but vibrant and very bright.  Fully ripe nose with a floral character that is still strong (rose petals, a little dried cherry), a hint of eucalyptus, cedar, leather, mushroom and earth. Perfectly integrated on the palate, subtle and elegant, with medium acidity, well blended tannins and a delicate finish of luscious red fruit. A magnificent bottle, a wine of aristocratic elegance with very Burgundian overtones. A stunning experience from an underrated vintage.
- Château Lafite Rothschild 1976
Weather*: year of the sirocco, the hot wind blew on the grape harvest, causing a phenomenon of dehydration. Exceptional summer, the hottest for 27 years and endless. After a very severe drought, the stormy rains at the end of August allowed the grapes to reach a normal size. You have to go back a long way to find such precocity. Harvest on September 15th.
Ex-Château. Uncorked 3 hours before serving. Bottle served with dessert, a chocolate soufflé tart.
In the glass, the colour is a beautifully intense garnet. The nose is fragrant but evanescent and offers a mosaic of aromas : blackcurrant, pencil lead, black cherry, cigar, cedar wood, leather... Then the scent of mountain lovage leaves settles in permanently and never leaves the glass. On the palate, a beautiful intensity and balance, an airy, sanguine wine, very Lafite. Long, sweet and slightly spicy finish. A good length with accents of tobacco, graphite and nice smoky hints. A fine testimony to a year that was meteorologically-speaking, exceptional in the 1970s, but which shows itself in a very charming light on this splendid May evening. The perfect provenance of this bottle offers us - without a doubt - a pleasure which is tenfold in this 1976 vintage.
- Château Lafite Rothschild 1982
Weather*: a perfect year! Dry and mild weather without frost. Excellent flowering in June, early. Very dry and hot summer. Light rain, regular showers, cool and sunny in August. September particularly hot and dry. Good harvest conditions, from September 16th. Very substantial harvest.
Ex-Château. Uncorked 3 hours before serving. The wine was served with the first cheeses.
The first surprise came as soon as the wine was served, when it revealed a beautiful deep ruby colour with very fine, barely lighter edges. On the nose, the wine offers an extraordinary bouquet of caramelised herbs, smoke, cedar, blackcurrant and damp earth. On the palate, these aromas are followed by a full-bodied, opulent, still fleshy wine. A beautiful, classic, sophisticated Pauillac, intense yet silky and airy. Perfect harmony and balance. Opulent and generous, this 1982 Lafite has retained a beautiful youthfulness, while developing an enviable harmony with age. This bottle delighted our palates from the first to the last drop, it was simply perfect. A forty year old in her prime, rather like us 😉
- Château Lafite Rothschild 1997
Weather*: this is what we call a precocious child! It was early thanks to ideal weather in winter and spring, which is often synonymous with quality. Bud burst as early as March 5th! At the beginning of July we expected the vintage of the century, but the rain, humidity and almost tropical heat of July and August were alarming. A magnificent month of September, dry, sunny and bright, saved the harvest from severe botrytisation and helped the grapes to get that much closer to the ripeness they would unfortunately never reach. The longest harvest Lafite has ever known: from September 8th to October 2nd, under the hot sun, a game of skill for the winemakers who had to hand select the bunches to save the best ones.
Ex-Baghera/wines cellar. Uncorked 1 and a half hours before being served. This bottle was served with a magnificent dish of Brittany lobster in its shell juice with Thai basil.
Intense colour, almost purple. On the nose, notes of coffee, sweet pepper, wilted rose, spices and exotic woods arrive every which way. This is followed by black fruit flavours (blackcurrant dominates) and burlat cherry flesh. Soft on the palate, medium-bodied, with even more concentrated black fruit and well-integrated tannins. This palate is pleasing as it offers very good concentration and firm acidity for the vintage. A wonderful surprise, a lovely bottle, perfectly accompanied with the shellfish and Thai accents.
- Château Lafite Rothschild 2001
Weather*: after a very wet winter and very mild temperatures, bud burst was early. Flowering took place on a normal and very even basis. The summer then alternated between warmth and cloudy spells until the harvest; July was rather cool, August rather hot, September cool again with some rain. In these conditions, ripening was quite heterogeneous and the harvest began in very good conditions on September 28th.
Ex-Baghera/wines cellar. Uncorked 1 hour before being served. This wine was served at the beginning of the meal, with the morel mushroom and garlic mousse starter.
Wonderfully mature nose with hints of perfectly ripe red fruits reminiscent of strawberry jam. A hint of minerality that suits it perfectly and goes well with its notes of cedar wood and fresh humus. The palate is perfectly integrated, subtle, with a generous combination of sweet red fruit, perfect acidity and a touch of minerality (pencil lead) at the finish. This 2001 vintage is seductive, enveloping and has many good years ahead of it. An absolute must-have in your cellar, to be opened regularly: what a delight!
-Château Lafite Rothschild 2003
Weather*: a memorable vintage because of the heat wave that hit the region and the whole country. At the height of the heat wave, rather than staying in the shade of the winery, we ventured out to  place a thermometre at the foot of a vine on the Lafite gravel plateau. Result: over 50°C! Rainfall was very low throughout the wine year (550mm against an average of 850mm), but the soils remained relatively cool and the vines did not suffer too much. In August, temperatures above 40°C were reached for a period of 2 weeks. The work in the vineyard was adapted accordingly: in order to protect the vines from the heat, the leaves were not thinned out. Fortunately, the month of September, with its milder temperatures and a little rain, allowed the grapes to complete their maturation, which had been partially blocked. Consequently the harvest was small. Harvesting took place on the 8th for the Merlot and the 15th for the Cabernets, with sorting of the grapes.
Uncorked 2 hours before serving, served with the side of beef.
Beautiful deep colour that is starting to show some age. Ripe nose with scents of truffle, cigar box, cedar wood, tobacco, and some notes of phenol that betray a solar vintage. On the palate, the wine is open, silky and sensual, with a texture that shows no sign of a hot vintage, only incredible elegance, depth, complexity, balance and precision. A deep, concentrated wine with an opulent finish that is perfect to drink. It seems to have reached a rather communicative fullness. If you still have a few bottles in your cellar, now is the perfect time to drink it.
*Notes on the weather are taken from "Almanach Château Lafite 1868-2018" by Saskia de Rothschild (2020, Flammarion — French edition, translations by Baghera/wines)

Jean-Sébastien Philippe (International Director, Domaines Barons de Rothschild - Lafite) chairing this entertaining and memorable Paulée dinner.
---