19 October 2021
"Burgundy x 48" | live-streamed sale
---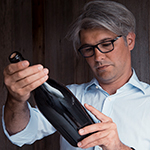 By Michael Ganne
Michael Ganne is originally from the Médoc region of Bordeaux and naturally chose to dedicate himself to the wine business. Yet his unswerving taste for novelty spans beyond the great Bordeaux wines…
An aficionado's collection
—

Fine wine auctions continue to excite connoisseurs from all corners of the globe, despite a rapidly changing world, particularly in the last two years. In response to this change we have successfully experimented with the first auctions to be held behind closed doors, with no audience. We have also seen the rise of sales exclusive to the internet, attracting young collectors eager to discover new appellations and rare vintages…
The travel restrictions imposed in these times of pandemic will inevitably continue to change the world of public auctions. It is with this in mind that we present to you these novel sales, presented live and with no audience, from our "Club 1865 by Baghera", in order to continue to share this common passion, together and online, so that you can bid from the comfort of your own home, wherever in the world that may be. With this new formula, Baghera/wines wishes to help you to discover and share the remarkable cellars of enlightened wine lovers.
"… the sale offers the rarity of formats and special cuvées, many of which are absolutely impossible to find on the market…"
On this occasion, I am particularly happy to present to you this superb Swiss collection, coming from the cellar of an aficionado and admirer of the Burgundy region. This collection should delight the fervent epicureans that you are, as much for the diversity of the domaines and appellations that it offers, as for the rarity of the formats and special cuvées offered here, many of which are absolutely impossible to find on the market. Through this panel of 48 domaines, each one more talented than the last, we have concocted a true ode to Burgundy, as a prelude to your festive end-of-the-year meals.
It is with undisguised enthusiasm that I leave you to contemplate these "viticultural" jewels on the pages that follow and that I invite you to an e-rendez-vous at bagherawines.com on November 14th to share another festive Sunday afternoon revolving around wine.
Best, as usual !
Michael Ganne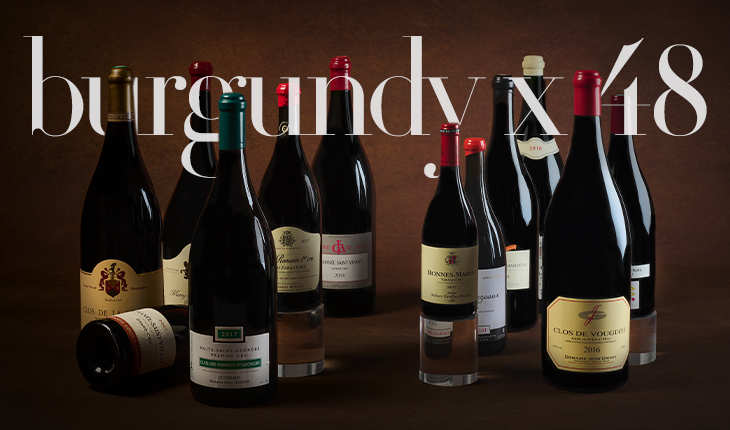 "Burgundy x 48"

---
— Sunday November 14, 2021
— live-streamed auction
All lots are stored (duty-paid) in Baghera/wines' cellar at the Geneva FreePorts.
---