9 November 2020
"Kingdoms" | A talk with Giorgio Pinchiorri
---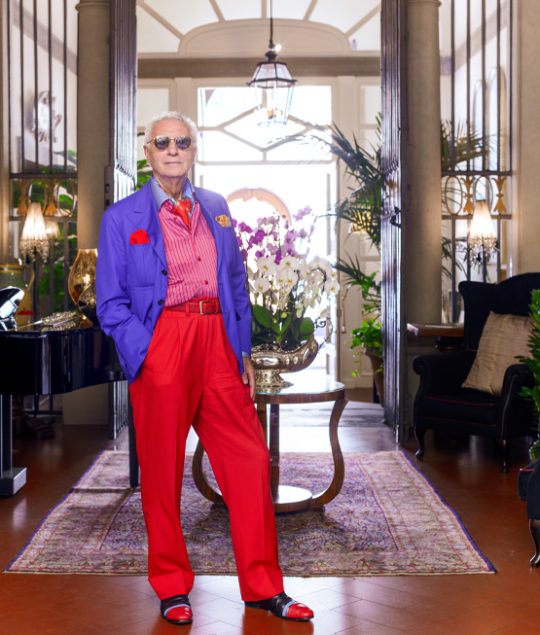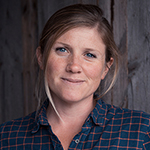 By Julie Carpentier
Julie Carpentier's past is deeply rooted to the Loire valley. She has shown a remarkable understanding of native varietals together with an overall taste for exceptional and unique products…
" If you follow your natural bent you will definitely go to heaven."
—
Dante Alighieri, The Divine Comedy
" This is the story of how I became interested in wine ". Here we are in 1958, it was the moment of the football world cup, which took place in Sweden, a moment which was marked by the revelation of one of the most talented football players in the world: Pelé.
It was on television, which at that time was still in black and white, that, during the intervals between two matches, viewers were offered an oenogastronomy programme, presented by, in my opinion, the greatest Italian oenogastronomy journalist in the world, the eminent Luigi Veronelli. The team that hosted this show consisted of Veronelli, a chef, and also a third character who had the particularity of wearing around his neck, what I know today is a wine taster. It was love at first sound, hearing about food and wine led me to enrol in the Hotel School.
After the first month, I realized that the kitchens were not my cup of tea, and so I was advised to go up one floor to attend to the dining room and reception. It was there that I was lucky enough to have the opportunity to hear the chef de rang, the master, evoke great French châteaux, I understood nothing, not even why châteaux were being referred to at all, then, over time, I familiarized myself with this vocabulary.
I continued to follow this figure and long before the creation of the Enoteca Pinchiorri and the Enoteca Nazionale, I became interested in wine and began to collect it. It was also by going to well-known restaurants in Florence – notably Buca Lapi or Sabatini, which then carried two Michelin stars – that I developed my approach and dedicated myself to gastronomy as well as wine, but I repeat, especially to wine.
I continued in this direction by additionally taking specific courses, until the time of the great flood which submerged Florence in 1966. A tragedy which took countless victims as well as whole sections of Florentine culture. A tragedy which resounded well beyond the borders of the country since everyone heard about it.
"My ultimate dream, however, was to be able to visit the Domaine de la Romanée-Conti…"
Whole stores of books were destroyed, and this caused an immense cultural and heritage loss. Some were, thankfully, found or subsequently recovered – among these a world catalogue of wines by Luigi Veronelli, from which I really learned to appreciate the existence of international wines. As for Italian wines, on the other hand, I dedicated part of my time to discovering the cellars around Florence and in Tuscany, meeting my "winegrowers". I also went regularly to explore Piedmont. I am originally from Emilia Romagna. I never thought that my land could produce great wines, although I define Lambrusco for example as "a misunderstood genius". Combined with a cuisine that is rich, succulent, fatty, good, generous and natural like the cuisine of Emilia Romagna, a glass of Lambrusco can truly delight. However, I think that the "great" wine has its origins a little higher up, in Piedmont.
I moved closer to Piedmont and started collecting bottles of Barolo or Barbaresco, which were unlike the wines I had on hand here in Tuscany. My great friend Luigi Veronelli used to say, "If you want to drink good wine, you just have to lengthen your stride through the Alps, go to France, to Burgundy, and you will be able to drink very great wines. Then on your return, call in again at Piedmont and drink again, always very great wines." Because according to Veronelli, there are two great red wines, the Pinot noir which gave birth to all the great Burgundy and the Nebbiolo which was the origin of the best Barolo or Barbaresco. It was then that my love of wine began to flourish.
This quickly led us to the creation of Enoteca, which at the time was called "Enoteca Nazionale", "nazionale" because it was constituted exclusively of Italian wines.
By that time, I had already built up a discreet collection of foreign wines, especially Bordeaux, because in Italy at the time, with the exception of a few great champagnes, you could hardly find anything but Bordeaux, in particular, a few large châteaux such as the Mouton Rothschild or Château Lafite, which being significant productions therefore managed to reach Italy. Completely unknown at the time were Château Haut-Brion, Château Cheval Blanc, also totally unknown Château Ausone or even Château Pétrus.
So I continued my travels in France to discover Bordeaux wines so as to become better acquainted with all the châteaux. My memory of the teachings of the school all related to Bordeaux wines. My acquisitions from the time enriched my personal collection, there being, of course, no question of offering them at the Enoteca Nazionale.
When I won the Best Sommelier of Italy award following the sommelier course organized by the AIS (Italian Association of Sommeliers) in 1971, I was offered a one-week trip to the domains of Burgundy, in order to visit the Calvet cellars, but also those of Drouhin. Cellars which produced thousands of bottles! This is the programme that was proposed to me by the Association.
"Wines from all over the world nourished my passion, but especially French wines."
For my part, I thought well of extending this visit by a few days, in order to meet the "real" winegrowers. This is how I had the incredible luck to meet Sylvie Cathiard-Molinier the entire Gros family, the two Roumier brothers, the descendants of one of the two still being owners of Georges Roumier today – the other being in charge of Georges de Vogüé. Subsequently I had the chance to get to know all the other producers and winegrowers, and to fall definitively in love with the domains of Burgundy.
In 1978, we decided to transform the Enoteca Nazionale into a restaurant, called the Enoteca Pinchiorri. That's when Annie entered the story, or rather the kitchen, because I didn't know anything about cooking strictly speaking, it was not my domain. So we transformed the Enoteca, which you would now call a "wine bar", into a restaurant.
In 1979, Veronelli did us the immense honour of ranking us among the 21 best restaurants in Italy, in his manual "I Vini di Veronelli", when we were not even a restaurant in the proper sense of the word yet. This encouragement gave us the strength, emotion, joy and the will to rise to the ranks of the best, to persist on this journey, to create a restaurant: gastronomy & wines – as one entity. Annie ran the kitchen with her best cooks and I officiated in the "cantina" and attended to the wines, still Italian at the time.
Wines from all over the world nourished my passion, but especially French wines. Little by little I turned away from Bordeaux to take a closer interest in Burgundy wines. I made two visits a year on average, which allowed me to get to know all the greatest winegrower owners of the time, such as André Ramonet in Burgundy, the great, the immense Henri Jayer, Coche-Dury, Guy Roulot. Many of them are no longer with us, but by luck for some, their children still own these large estates.
By deleting the word "nazionale" I was free to buy all the wines directly as far as châteaux and champagnes were concerned, on the other hand, I had to go through importers for Burgundy. With all due respect to the Maison Louis Latour and Maison Drouhin, I was able to start importing them directly into Italy, starting with the 1975 vintage. I wanted to import the vignerons or producers' wines that I contacted directly. My ultimate dream, however, was to be able to visit Domaine de la Romanée-Conti, something that was almost impossible at the time. It is to Jean Gros of the Gros family, then Mayor of Vosne Romanée, that I owe the privilege of having been able to visit the domain of Romanée-Conti, on August 4, 1986. I was accompanied that day by my great friend Antonio Santini, owner of the restaurant Il Pescatore, which also has three Michelin stars. Tears in our eyes, hearts pounding, incredulous that we were finally able to pass through the door of the holy of holies! I had, of course, already seen the vines, counted each one in Romanée-Conti and La Tâche.
"… Something beyond comparison, something to get down on one's knees for…"
Having finally arrived, we were presented a La Tâche from 1981 to taste, then the 1985 tasting followed, something beyond comparison, something to get down on one's knees for, to experience the quality, not only from Domaine de la Romanée-Conti , but of this Pinot noir, of this great vintage of the future. As Antonio and I did not understand, Annie, who was French, translated as we went, and Monsieur Vincent said, "Remember this year. Try to buy as much as possible, not just the Romanée-Conti cuvées, but those from all over Burgundy, because it is a historic vintage!" And that's how I tried to buy as many wines as possible from my winegrowers, whether white or red from 1985. I give thanks to Angelo Gaja through whom I was able to have my wish granted and gain access to part of the collection of bottles, Magnums, Jeroboams and Methuselah of la Romanée-Conti.
The cellar master was already receiving very large requests from all over the world, which is why he could not reserve the whole series for me.
The Romanée-Conti n°1 magnum went to Il Pescatore, only the Romanée – the La Tâche, on the other hand, went to join a customer in Austria, as well as another in Switzerland and America. This is how I had to be satisfied, as my friend Gaja advised me, with what I had been able to obtain. Since then I have not let a single year go by without buying these great wines from France.
Subsequently, I had the chance to meet Monsieur Moueix, owner of Château Pétrus, notably in 1975. I have therefore always bought from great châteaux en primeur, always premier crus, but sometimes also second or third, fourth or even fifth. I always bought these wines through direct marketing, direct import en primeur. I was the only Italian to have a cellar as well as a restaurant for which I bought the great Bordeaux wines en primeur. To this day, I still continue to enhance my collection. I add that we bought the entire 2019 vintage, regardless of what its quality will be – my friends from Burgundy are already offering us the 2019 vintage!
Throughout this adventure, my passion for wine, I have had Annie by my side. Annie has been a major asset. Of French origin she facilitated the relationships with winegrowers, producers and domains in Burgundy, which were excessively difficult to access.
We were also very fortunate to start an award-winning  journey, with our entry into the Michelin Guide in 1981. Then in 1982 we obtained our first Michelin star and in 1983 the first Michelin star at Relais & Châteaux, tradition and quality. All this thanks to Annie, not because she was French but because she was the one who ran the kitchens. All this prestige, this international fame, gave us strength and encouraged us to expand our cellar, no longer limiting ourselves to Italian wines, but by inviting in foreign wines, especially from Burgundy. All this being supported by the beautiful friendship of prestigious winegrowers, such as Ramonet, Guy Roulot, Georges Mugneret or the Gros family, then Jayer. These winegrowers had never left their native Burgundy. I had the privilege of inviting them to visit Piedmont, or Florence to share incredible dinners here at the Enoteca. They were characters from another time, most of them are no longer of this world.
"…'Children' because that's what I call these bottles – 'my children'…"
And finally, we had the honour of receiving the "Queen", Madame Lalou Bize-Leroy, who visiting our cellar was indignant before such a splendid collection. I remember that she said on this occasion: "I sell wine, not collections. Why does Pinchiorri have this Romanée-Conti collection?" To which I replied that I was prepared to hand over the collection to her if she agreed to provide me, over a period of 10 years, with 120 bottles from that same estate each year! She called me crazy!
And I was delighted, confirming that I was indeed crazy, but that if there was a way to come to some arrangement, it would be fun…
All this to underline the immense joy that we experienced in being able to bring this great Lady from the world of wine here. Not only that she might admire our cellar, but also to have the privilege of having her to dine in our Enoteca, of her getting to know Annie… I can even say that a long discussion and negotiation ensued, during which there was talk of Madame Bize entrusting us with wines from the Leroy estate, " en exclusivité ".
At this invitation, Annie and I felt that we risked losing some of the beautiful relationships that we enjoyed with all the other domains of Burgundy, not only the big houses, but also small domains unknown at the time, which with time would have undeniably taken on importance, such as the Domaine Coche-Dury, which absolutely no one knew at the time, or Roulot or Jayer.
I subsequently collaborated with Veronelli in the writing of a book which listed the greatest wines in the world, among which 21 producers that I knew personally and from whom I directly imported into Italy. Some of these estates are still represented here, at the Enoteca, on the lower floor.
Even more impressive was the worldwide fame of our Romanée-Conti collection, because word of mouth was rife and during each visit, guests requested to visit the cellar and have the opportunity to view this famous collection. Far beyond borders, the reputation of this collection was making its mark, and even when arriving for the first time at the Enoteca Pinchiorri, the guests immediately asked to be shown the Romanée-Conti n°1 collection!
One anecdote comes to mind, a Chinese customer said that it was impossible for us to have a Romanée-Conti n°1 collection. This client was unable to visit the cellar on the floor below, for reasons of reduced mobility, so I challenged him thus, "For 10,000 euros I will ask all my staff to bring the bottles to you!" I said jokingly!
The customer went along with the game and confirmed his desire to see the collection. Twenty of my employees had to be mobilised to grant his wish and bring one by one all of the Domaine de la Romanée-Conti n°1, La Tâche in my possession.
"… This myth that will go through history, for millions of years to come…"
Of course I never accepted that he honour his bet and pay me. It was important for me to win, to re-establish the truth by showing him that it was not a lie, we were indeed in possession of such a collection! Being disabled he couldn't verify it for himself, which is why I suggested this alternative, so that he would be convinced by what he saw.
I have had, and still have today, clients including an Italian, an Australian, and a Russian who approach me with offers to buy. There have also been clients eager to buy the collection with the aim of consuming it. I am relentless and I systematically refuse, because I am aware that this collection is unique, unlike that of La Tâche of which there are two.
I have always refused and saved it for the future. My grandson is extremely disappointed, he does not want us to part with the collection. To console him I told him, "We have the Ferrari Testarossa and we will keep it. The collection I can entrust to our friends in Switzerland, partners dear to my heart." I am convinced that our friends will help us find a delighted buyer, with means proportional to the dose of heart it takes to appreciate this heritage. I would like the emptor to have the passion and some of the madness that were mine when I put together the collection. The purchaser will not only have the complete collection of Romanée-Conti n°1, but also the importance of the content, of the delectation associated with this wine, this myth! This myth that will go through history, for millions of years to come this wonderful wine will be evoked, and Romanée-Conti will endure!
My greatest wish is that my two friends find "the" client, and so my heart will be less heavy, because along with this collection it is my tears, my heart, a part of my life that will leave Enoteca Pinchiorri.
I have the hope that my friends will find a passionate buyer, who will also put the "children" because that's what I call these bottles, "my children", in a sheltered cellar, together, that they continue to be preserved for a better future for each one.
---
"Kingdoms"
Enoteca Pinchiorri, Wines and Chartreuse Liqueurs
—
December 6, 2020
---