11 October 2018
A first in history of auction : a Domaine de la Romanée-Conti wine auction only!
---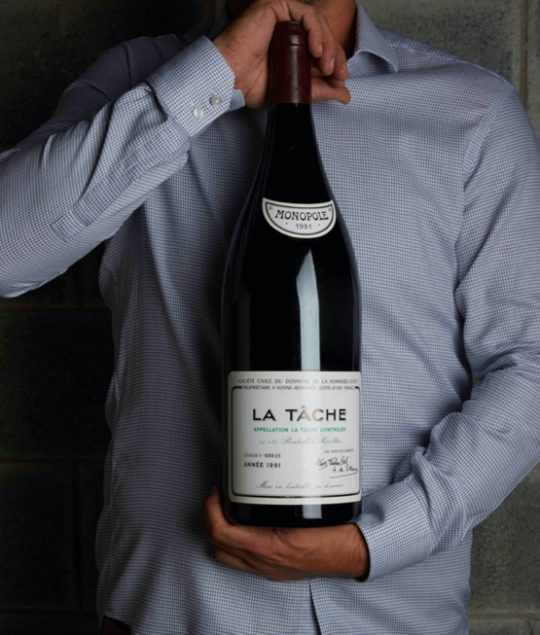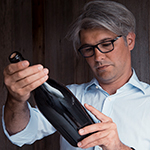 By Michael Ganne
Michael Ganne is originally from the Médoc region of Bordeaux and naturally chose to dedicate himself to the wine business. Yet his unswerving taste for novelty spans beyond the great Bordeaux wines…
"The secret cellar of a European collector", a treasure trove…
For over 15 years now I have been visiting the world's most exquisite cellars, discovering their hidden treasures and meeting eminent collectors who, like the monks silently accomplishing their tasks in their abbey, remain more frequently than not extremely secretive as to the object of their desire… And yet, I was completely taken by surprise on entering this unforgettable cellar, which you will discover in this catalogue, just like a secret cellar in a monastery which any aficionado would dream of having the keys to!
Above and beyond the impressive figures, first and foremost there is the story of a man and a woman, collectors at heart, enlightened gastronomes, unconditional lovers of the Burgundy region for more than 30 years and – it goes without saying – enchanted by Domaine de la Romanée-Conti wines. A tale of trust and friendship between the Domaine and these connoisseurs, who would travel each year to the very source to acquire their wines with joy and wonder. The vicissitudes of life would mean that only some of these wines would be tasted and shared with the family, with friends, thus, in turn, an opportunity for you to access one of the world's most magnificent private cellars of bottles from Domaine de la Romanée-Conti.
The passion and enthusiasm with which this inspired couple composed this cellar should not end there, but should be pursued and breathe life into a renewed, respectful ardor ; and, above all, with the desire to taste and share these divine beverages. It is in this spirit focused on sharing, on heritage, on these 'climats' and on the individuals who forged the legend of the "DRC" that quite naturally Baghera/wines has chosen to organize this historic auction.
The range which we have selected from this extraordinary cellar for this auction enables us to offer you the most sought-after wines in the world, embracing ideal conditions of origin, of traceability and of storage:
Origin: All of the wines in this auction have been most carefully inspected and authentificated. The lots bearing the mention "Purchased by the vendor directly from the Domaine" have an original invoice from the Domaine which have been verified by Baghera/wines. The lots without any mention of provenance were bought mainly in the 90's, directly from two highly respected auction houses according to the Livre de cave.
Preservation: These wines have remained untouched in the vendor's cellar since having been delivered directly from the Domaine after purchase, and were peacefully resting there until Baghera/wines arranged their shipment and delivery to the Geneva Freeport, in July 2018. Stored in the perfect temperature and humidity-controlled cellar, most of them in their original wooden cases, the appearance and colour of the wines are resplendent and quality is truly sublime! The bottles from the DRC or other domaines that we were invited to taste during our visits to our client show that the wines are still fresh and young, allowing for another long period of cellarage… Choosing Geneva as the auction venue and storage location for these exceptional wines, once again, is a guarantee that these bottles will have travelled only a few hours in their life, moreover with utmost care.
Transport and Geneva FreePort: The wines were transported from the vendor's cellar to the Geneva FreePort in a specially chartered, temperature-controlled truck. All the wines are currently stored under ideal temperature and hygrometric conditions.
This auction, devoted to Domaine de la Romanée-Conti wines from one of the world's most admirable private collections will be, unquestionably, mythical and memorable. A percentage of the proceeds from this auction will be donated directly to the Climats du Vignoble de Bourgogne (Climats of Burgundy) and the Abbaye de Saint-Vivant associations. We are therefore delighted, dear lovers of life's gentle pleasures, to reunite together to share, once again, the secret of Burgundy's excellence.
Warmest regards,
Michael Ganne
---