4 December 2017
5 whiskies to acquire & drink before you die!
---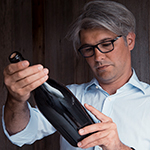 By Michael Ganne
Michael Ganne is originally from the Médoc region of Bordeaux and naturally chose to dedicate himself to the wine business. Yet his unswerving taste for novelty spans beyond the great Bordeaux wines…
Port Ellen "Special Release" 15-bottle collection
A legend of the whisky world, the Port Ellen distillery opened in 1824 and produced incredible peaty nectars until it tragically ceased production in 1983. Today, Port Ellen's  name is coupled with highly-prized beverages of the word. Available stocks are dwindling¦ and prices rising, for two straightforward reasons: its scarcity and the unforgettable delicacy of its peaty aromas.
This 15-bottle collection includes the 15th first Port Ellen annual expressions sold by distillery owner Diageo as part of its Special Releases series, all distilled in 1978 or 1979. These bottles from the annual releases programme rarely come to auction. Thus, being able to purchase 15 releases is very unusual, and it should captivate interest from worldwide collectors.
Nested alongside the breathtaking shore of Loch Indaal (Islay), the distillery was established in 1779 and still produces some of the finest single malt Scotch whiskies.
The iconic White Bowmore is the second of the limited trilogy edition, the first being the Black and the third the Gold. Distilled in November 1964 and bottled more than 43 years later in 2008 (only 732 bottles), this 43-year-old single malt matured in bourbon barrels, is a luscious and youthful nectar, offering redolences of tropical fruit, honey, and vanilla.
Opened in 1955 in Miyota, Japan, the Karuizawa distillery housed 4 small stills and imported barley from Scotland to create their whisky, which was then often aged in Sherry casks. In the 1970s its whisky became destined for both single malt as well as blends. In the late 1980s and 1990s, Karuizawa appeared as a single malt, and it began to pick up a reputation in Japan, although very little left the country.
Unfortunately, the whisky market was not as buoyant in Japan as today, and despite its popularity, in 2001 Karuizawa closed, the UK company Number One Drinks purchasing the remaining whisky stocks.
This 33yo old Karuizawa takes us on an oriental journey, from tea spices, caramel, oranges and citrus fragrances, to endearing camphor and kumquat aromas, ending on a lingering spicy and balanced finish like no other. Mythical!
Situated in a small bay near the south coast of Islay near the ruins of Dunyveg Castle, Lagavulin distillery is thought to be one of the longest established distilleries in the country. Peated malt, slow distillation and long maturation together ensure Lagavulin develops a complex, rich, peaty character recognized world-wide as one of the finest distilleries on Islay Island.
This highly sought-after bottle of Lagavulin, the oldest official release until the 37 year old from the same vintage came along  was distilled in 1976 and released within Diageo's Super Premium selection back in 2006. It caused a storm when it came out. A must-have on every serious whisky collector's wish list !
Originally known as Clynelish, the sadly long lost Brora distillery became a victim of its own success when a new distillery was built alongside to increase capacity on the eve of the downturn of the late 70s/early 80s. The new distillery took over the name, the old distillery was renamed and, business moving at idle speed, it ceased activity in 1983.
This rare collectable bottle from the silent distillery Brora is a limited edition: The Rare Malts are a series of Diageo cask-strength releases, designed to show off some of the lesser-known whiskies in its empire. This 24 years old single malt whisky was distilled in 1977 and bottled at natural cask strength in October 2001. A huge and powerful malt with savorous, waxy and coastal notes with a meaty intensity. Another must-have!
"Mr. Bordsky" Wine o'clock
Tuesday 12th November, 2 pm on the dot
+ followed by…
"Mr. Bordow" Wine o'clock
Wednesday 13th November, 2 pm on the dot
---